Abbie from Plentiful shares with us how businesses, schools and the community worked together to start Ramsbottom on it's plastic free journey.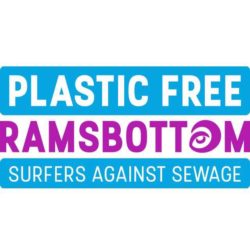 After a year of community groups working together in Ramsbottom, we have been awarded 'Plastic Free' status for the town by Surfers Against Sewage. Run by Laura Chepner (of Primary Veducation) in light of the first plastic free shop in Greater Manchester opening in the town, we were ready to go!
Surfers Against Sewage are an international charity working to protect out oceans from pollution. Anyone can apply as a representative for their town and must then fulfil criteria in five categories. This is what we've been up to for the last year!
Create a steering group
With the power of social media, the core few members generated a huge interest in making Ramsbottom plastic free. In our first meeting we had 26 keen stakeholders excited to provide their ideas, skills and contacts. Without the likes of these people we wouldn't have been able to achieve the following.
Events
The next criteria were to host or attend at least two events. We started the years events almost immediately, with a Halloween kids costume swap, and celebrating Surfers Against Sewage 'Autumn Beach Clean' at Nuttall Park's beach of the river Irwell. Over 20 volunteers hauled 20 bags of litter from the river along with a shopping trolley, two scooters and 57 plastic bottles. We visited Tottington Primary School for their Plastic Pledge Project, attended Ramsbottom's Love Earth Fest and The Chocolate Festival too. Spreading the word of living plastic free was a top priority!
Local governance
Having Councillor Kevin Thomas an active member of the group since day one meant proposing a motion to council in support of the plastic free movement was a great possibility. Kevin went above and beyond – succeeding in making Bury Council go plastic free in their offices and public buildings too.
Local businesses
As part of the accreditation it is required to have a percentage of Ramsbottom's businesses quit at least three types of single use plastic such as coffee cups, straws and bags. This was our longest task but over 10 businesses agreed to support us – for example Hills Pet Shop, Tea Atelier, Goody New Shoes and Room 54 to name a few.
Plastic free allies
Through attending community fairs, Ramsbottom Chocolate Festival, talking in Plentiful Plastic Free Shop and the power of social media – we signed up over 200 people to pledge to reduce their plastic use. Laura contacted schools and community groups in order to spread the word and for them to take part too. Altogether ten schools agreed to contribute by reducing their single use plastic.
With plastic pollution becoming ever popular in the media, we found the local community to be eager and inspired in our mission. We hope the word continues to spread!
Plastic Free Ramsbottom doesn't end with the accreditation. We are always looking for more businesses and community groups and schools to take part and ditch their single use plastic. If you're interested in contributing contact Laura at hello@primaryveducation.com.
If you're interested in making your town a plastic free town, visit sas.org.uk