Hannah from Tread Softly transforms unwanted furniture into beautiful one of a kind pieces.  Hannah shares her upcycling tips with us on how to get started.
---
As we are becoming increasingly aware of the need to reuse and recycle, there has been a surge of interest in upcycling furniture. I started my business Tread Softly out of a desire to challenge mass produced consumerism and a throwaway society and to highlight the benefits of upcycling old and unwanted items  as well as reducing the amount of mass produced 'fast' furniture entering the world.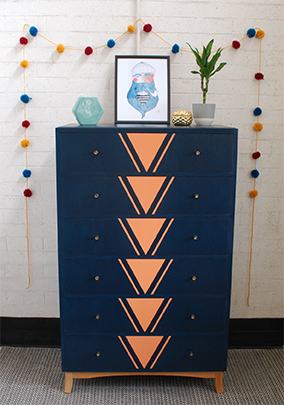 The best part of it, is that old furniture is often better made than the equivalent flat-packed furniture we get today and with a little bit of time, love and care, you can create a completely unique piece of furniture for your home that no one else will have. I also love that these pieces of furniture have a history of their own and through transforming and updating them we can breathe a new lease of life into them.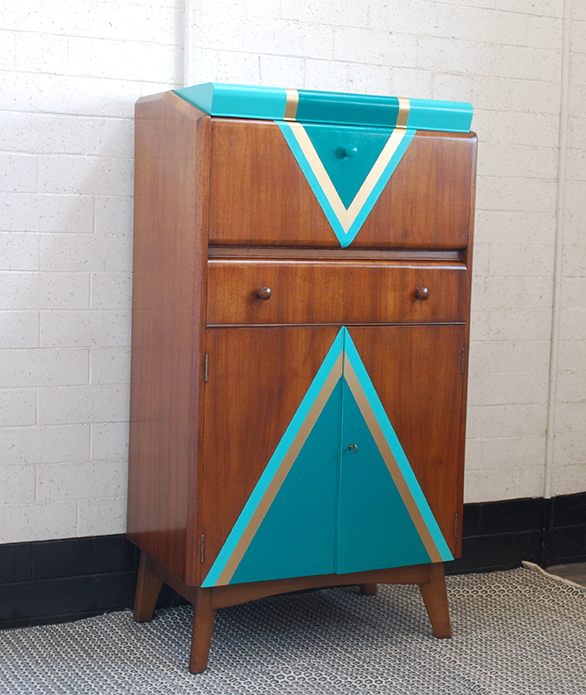 The idea of upcycling a piece of furniture can be a bit daunting at first but it's not so difficult if you follow the steps. I taught myself how to do it and made many mistakes along the way, so hopefully I can save you a bit of time by taking you through the process.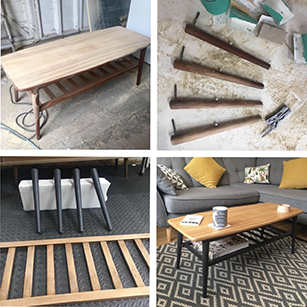 Here is a before and after photo of a coffee table that I upcycled for my lounge. I found it in a charity shop just around the corner from my home.
Beginners guide to upcycling furniture
Upcycling steps
1. Clean item thoroughly with sugar soap or T.S.P and allow to dry
2. Check for any imperfections – fill any scratches or holes with wood filler and allow to dry
3. Sand item to take sheen off ('key it' to allow paint to stick)
Start with 80 grit and then move to a 120 grit.
– Can finish with a 180 grit to really smooth out any scratches from sanding.
(The higher the grit the less rough the sand paper)
– Always sand in the same direction as the grain of the wood
4. Use either a tack cloth or white spirit to remove all the dust created from sanding.
5. Now you are ready to paint!
Painting
Most of my furniture features at least some painted element and often I paint the entire piece. I love being able to experiment with colours and geometric shapes to give a dated piece of furniture a new lease of life. Paint is really good at hiding scratches and imperfections that it may have acquired in its previous life. I usually use a good wood paint (just make sure you paint with primer before applying) or Fusion Mineral paints (which do not require primer).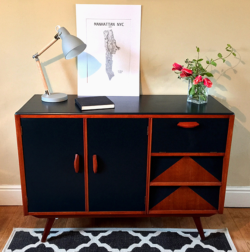 There are loads of gorgeous pieces of wooden furniture just waiting to be rescued from charity shops, so keep an eye out next time you are browsing. And if you feel a bit overwhelmed by taking on a big project then why not try doing some smaller items first such as wooden candle sticks, picture frames, trinket boxes or trays.
Workshops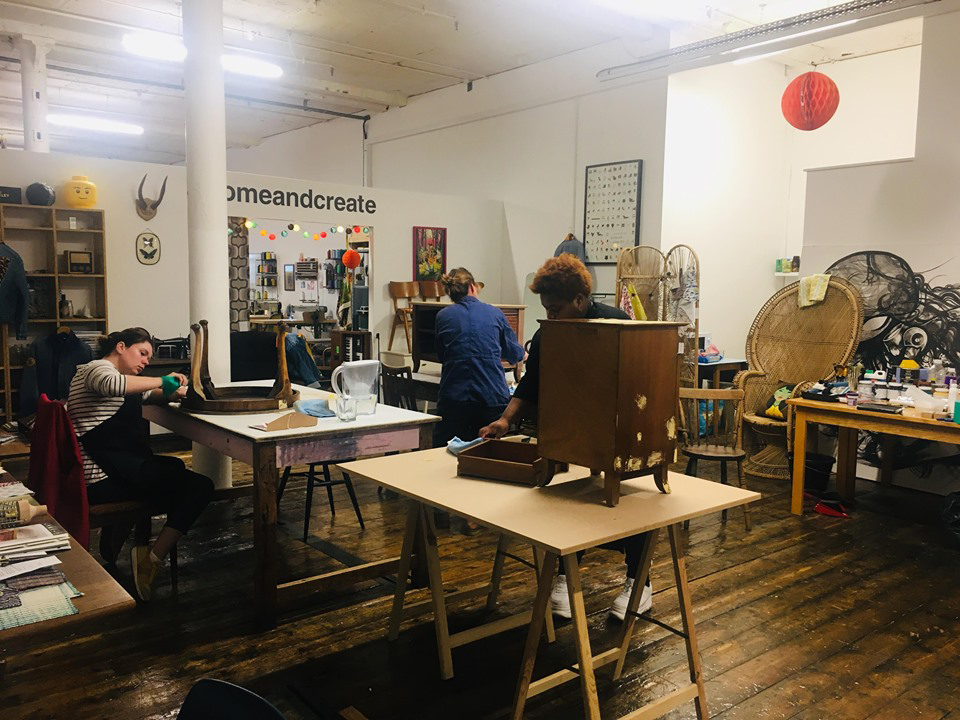 If you would love to have a go at upcycling and painting a piece of furniture but feel like you would benefit from some guidance then I run upcycling workshops from the gorgeous Pear Mill in Stockport. At the workshops, I talk you through how to prepare your furniture; from using wood filler to choosing the right sand paper as well as help with paint brush selection and advice on different top coats you can use. I will demonstrate how to use masking tape to create modern geometric designs so that you will leave feeling confident and full of ideas for future upcycling projects.
---
Hannah's next workshop is on Friday 28th February and they take place once a month. To book a place and for more information visit www.treadsoftlydesigns.co.uk 
Follow on Instagram @treadsoftlyuk