From 24 July, face coverings will be mandatory in shops and supermarkets, for more information, please read the face coverings guidance on the gov.uk website
---
Find out how to make your own face mask with Sarah from Stitched Up.
---
We've recently been making some masks for keyworkers in this situation – all from reclaimed textiles of course!
Having tried out a few different styles, this (below) is one of our favourites. It's washable and reusable It's a nice simple shape to sew and it can be sewn with an opening to insert a filter for extra protection. You can also add a pipe cleaner across the nose for a more snug fit.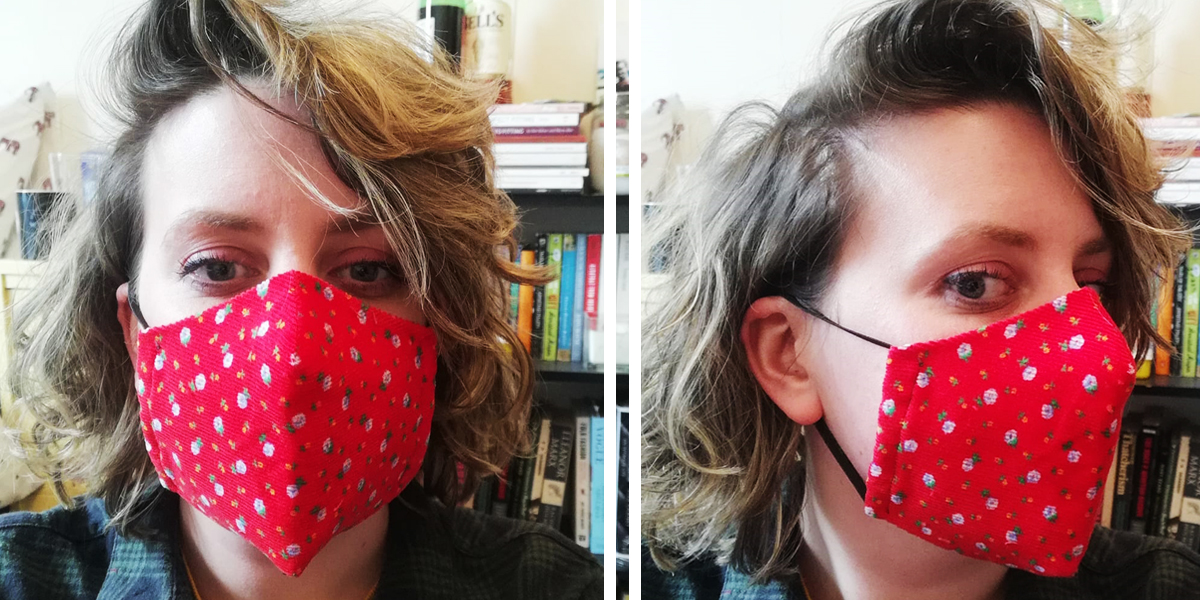 We're testing filter options at the moment, including hoover bags and air conditioning filters. We'll let you know how that goes!
Download instructions
Sarah has drawn up a pattern for the mask with instructions which you can download if you fancy having a go at making some yourself. The pattern is free, but donations are welcome
You can also watch our step-by-step video tutorial on Youtube.
Watch the tutorial
Follow Stitched Up