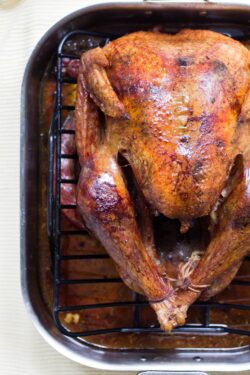 Growing up money was tight, and meals were cooked from scratch. At Christmas our granny always bought our turkey. We used the leftovers to make as many meals as possible in the following days of the festive season. Here are some of my favourite recipes and ideas to help you make the most of your turkey this Christmas.  
My personal favourite is Champ with shredded turkey. Champ is an Irish Potato dish. Mashed Potato with spring onions cooked in milk and mixed through the potato, very simple but delicious! Substitute turkey for the ham in this recipe. 
A classic boxing day treat I like is turkey bubble and squeak. This is a quick, hearty dish using up all your leftover vegetables, including potatoes. Follow my steps: 
Mash the vegetables together and add black pepper 

 
Melt a knob of butter in a pan and add the vegetables. Cook in the pan, turning continually until warmed through

 
Serve with shredded turkey and a condiment of your choice. I like mustard or brown sauce best

 
If you fancy something different, why not try a turkey vegetable bake?  
Place the turkey and left-over vegetables into a pan and mix in 1 tin of tomatoes, 1 teaspoon of Italian herbs (or herbs of your choice), crumble a vegetable cube and add a cup of warm water

 
Add 2 large handfuls of Penne Pasta (other pastas work too), mix and transfer to an oven proof dish

 
Grate cheese on top and bake in the oven till the pasta is cooked

 
And of course, everyone's favourite – a turkey curry! Simply add a stock cube, your choice of curry flavours and 1 cup of water. Cook for 30 minutes and you won't be able to get rid of your relatives this Boxing Day. 
About Pat: Working with children and families through my career in the NHS my knowledge and experience helped me to create and develop Little Hens – H.ealth, E.xercise, N.utrition, S.ensory