Find out how Helen has set up her own little library from her very home in Burnage.
---
Little Free Libraries have been a huge movement in North America for many years. Helping to give free access to used books, the libraries are made from all sorts of things, including everything from a small cupboard to an old Fridge Freezer! I have followed their Facebook and Instagram posts with envy, loving the tiny houses they are often shaped like. I considered and ruminated over whether I could ever set one up in my local area. I worried about vandalism and about my lack of DIY skills to make a library, or the money to purchase an official library, and then lockdown happened…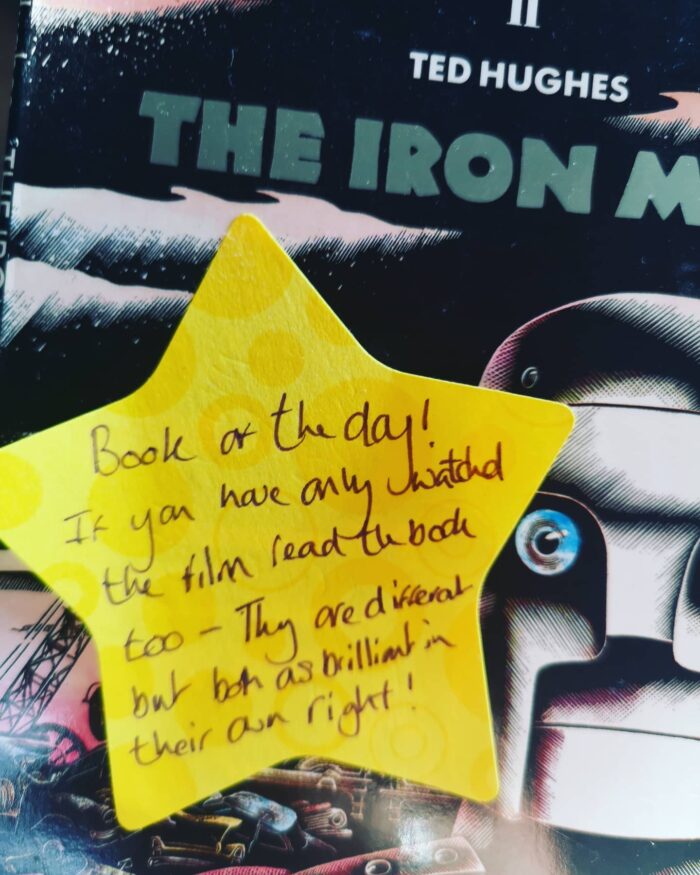 The usual libraries were closed and lots of people were finding more time to read. My friend, Anna  in Pontefract posted that she was starting her very own Little Free Library – Banks Avenue Little Free Library. She had started simply with just a few boxes outside, within a day she upgraded to an old plastic greenhouse she'd remembered was in the garage and she was away!
Donations of used books came in thick and fast and many people selected books to take home. I sent Anna a message to see how she had started and why. I then decided to try it myself, the worst that could happen is that no one would come. I jumped on Facebook, set up a page and shared it to local groups as quickly as possible, before I could change my mind. I started to get lots of encouraging and positive comments and messages about books people wanted to donate and how they had run out of reading material.
Friday was the first day of good weather and I set out my wares in a small bedside cupboard (which was donated via a local free to a good home group) and waited. I was just pottering around in the house and each time I looked outside more book lovers had arrived, they brought books and they brought more books! More importantly people took books. There have been so many smiles and lovely socially distanced chats with people which I have missed a lot during lockdown. Lots of children came and just like in the library they plonked themselves on the floor and started to browse the books.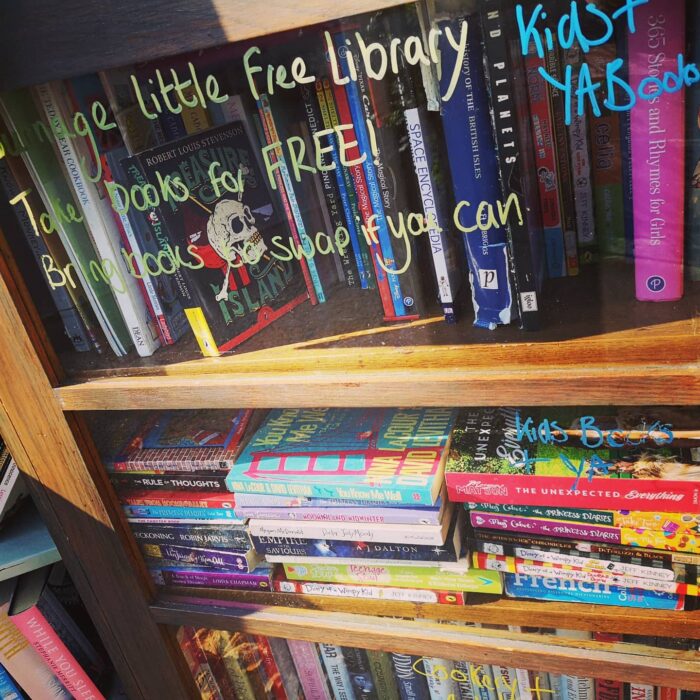 In our first few weeks we managed to set up around 50% of the time due to the changing weather, however when we managed to set up it was extremely popular. We even had a visit from local author Paul Magrs, this was super exciting for me as he has previously written Doctor Who novels and audio plays and I am a huge fan, he has become a big supporter in our online community group too.
Lots of people walked or cycled from the surrounding areas to come and browse. I had lots of discussions about access to books and the lack of access now. This got me thinking about how we could expand the library into a trail of libraries around Burnage, Withington, Levenshulme and Fallowfield. I have started a working group to see how we can make this vision a reality. I am hoping that we can use lots of recycled materials to make our libraries and that we can raise funds so that anyone will be able to set up with no cost to themselves. We also want to ensure that we can stock books that will be from a diverse range of authors and on a diverse range of subjects.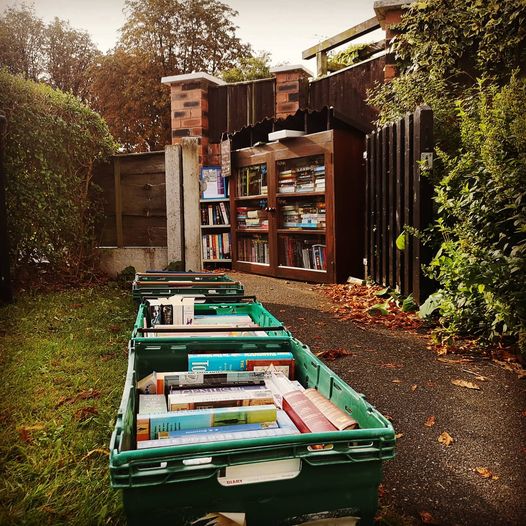 We have a fundraiser and will be looking at local funding opportunities too. You can find more information at Burnage Little Free Library on Facebook, Instagram and Twitter or email Helenjbeesley@gmail.com.