Your bin crew are working really hard to collect your bins. General waste bins are still being collected – remember to check your local council's website for up to date information on bin collections.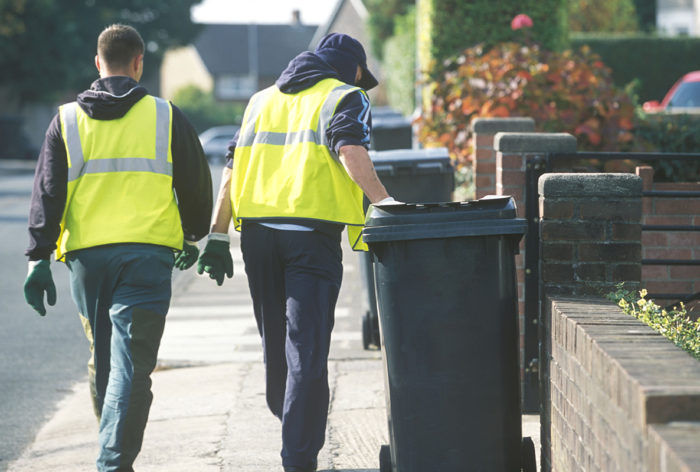 One quick and easy way to save space in your general waste bin is to squeeze and squash the air out of your bin bags before putting them in your wheelie bin.
Make sure that you are correctly recycling everything you can and making the most of your recycling bins.
Have a look at what you throw away the most, is it plastic pots, tubs and trays? Why not try reusing these or using them for home activities and crafts – now is the best time, with children at home and more time on our hands!
Fill up yoghurt pots and plastic trays with plastic packaging and other non-recyclable items before putting them in your general waste day – a good idea for saving a little bit more space in your bins.
Check out our blogs for wasting less and reusing more.
Blog post: Choosing reusable nappies – Baba +Boo
Blog post: Plastic free tips – @plasticreducer
Blog post: Beginners guide to upcycling – Tread Softly