Sara Armstrong, area coordinator of High Lane Scrubbers, shares with us the amazing things the Stockport Sewing Collective, which the Scrubbers are part of, have been making during lockdown.
---
I work as a project Engagement Officer for the National Trust and am currently furloughed, so sewing has been my new 'job' for the past 12 weeks!
What makes Stockport Sewing Collective so unique is that we are community-based but by working as a large 'team' it has allowed us to provide to both individual NHS workers and hospitals across Manchester.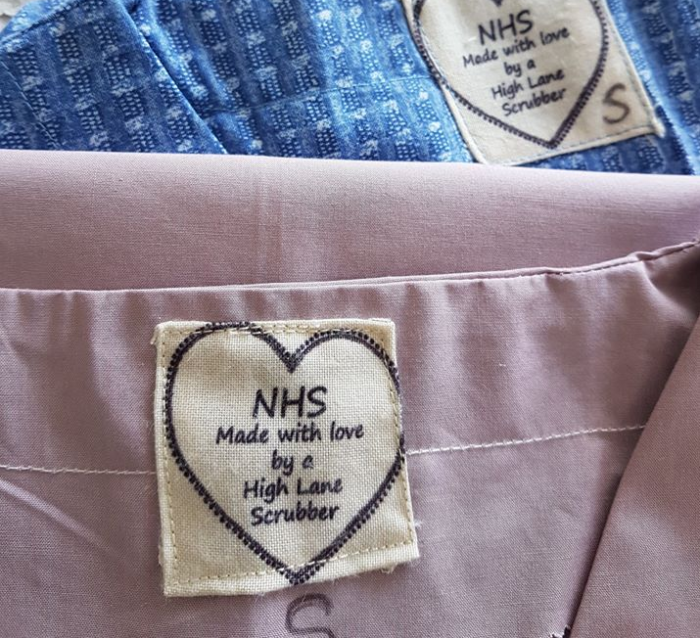 As a team, we have been sewing scrubs since March. So far we have sewed a total of 762 sets of scrubs that have been delivered to care home, health centres and hospitals in Greater Manchester including:
North Manchester General
Salford Royal Children's outpatients
Royal Manchester Children's Hospitals Paedriatric ICU
Wythenshawe maternity and neonatal
Pennine Care Trust mental health ward at Stepping Hill
Offerton brain injury unit
Meadows Offerton
As well as scrubs, we have also made over 3,000 bags as well as gowns, hats, headbands, trousers and tunics!
All this sewing wouldn't have been possible without the generosity from our local communities. Without the donations of fabric and materials, we could not have provided as we have for the past few months for the NHS and care providers.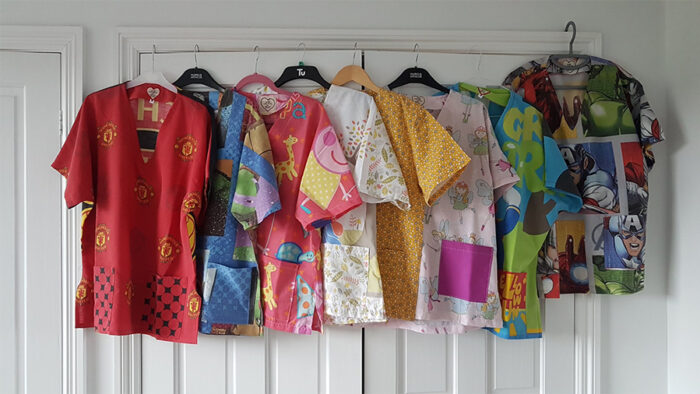 We received an array of donations such as:
pre-loved  kids duvets of cartoon characters and superheroes
new fabric bought by supporters
donated new fabric from companies such as Carrington's in Adlington who gave us 100 metres  of nurse uniform fabric (slight seconds)
National Trust at Quarry Bank who provided fabric and tea towels made in the mill to make scrubs and scrub bags with.
thread, buttons, elastic, cord for waist tape and scrub bags and more!
As well as volunteer sewers, the teams are made up of family members washing and cutting the fabric ready for sewing and an incredible team of drivers who have done pickups and deliveries to ensure keyworkers can continue to be heroes.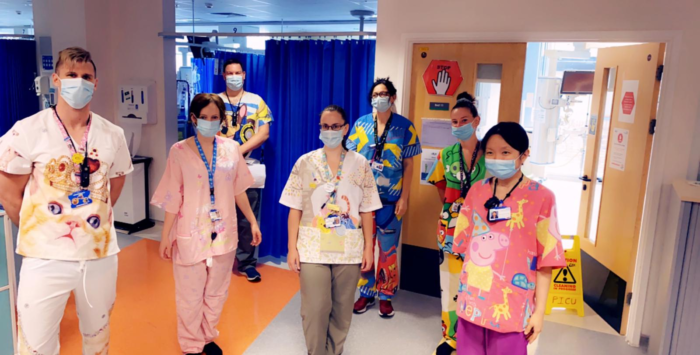 To find out more about the Stockport Sewing Collective, visit the High Lane Scrubbers Facebook group or the Stockport Mini Hub Facebook group or email stockportscrubhub@outlook.com
If you are inspired by this, why not try making your own reusable face covering.