Rochdale Rangers, part of a leading charity for girls and young women in the UK aged between 14 and 18, are our latest quiz winners.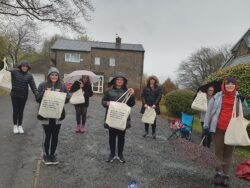 The group enjoyed a virtual recycling session with our Education team enabling them to be eligible to enter the quiz and with the highest number of students going online and taking part they were announced as our March winners. 
Each student who took part has received prizes which includes a reusable bag, reusable water bottle and recycled pencil.  
Congratulations to Rochdale Rangers! 
Are you looking to book a virtual session? You can do so by visiting this page on our website. 
If you haven't already why not test yourself by taking part in the quiz today.