LET'S SORT IT OUT SALFORD
In the last six months more than 221 tonnes of blue bin recycling has been rejected wasting over £19,500.
This is a huge cost to Salford, money that could have been spent on other essential services.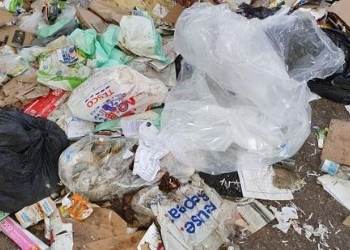 The problem
Please keep the wrong things out of your blue bin. In Salford we are finding lots of blue bins that have the wrong things in.
This includes things like:
rubbish bags of general waste
dirty nappies
electrical items
leftover food
pet training pads
clothes
plastic packaging
toys
These things are NOT paper or card.
Recycling bins containing the wrong things can contaminate the whole truckload of recycling.
This wastes everyone's recycling efforts and large amounts of public money.
Paper and card is not sorted after we collect it from your doorstep. That means if you put the wrong things in, the full bin wagon can be rejected and treated as general waste.
What we are doing
Pilot recycling campaign project
We are running a targeted recycling campaign to help residents living in Witton and Little Hulton  to recycle better.
Sticker on bins
Some blue paper and card recycling bins in Winton and Little Hulton will get a permanent information sticker. The purpose of the sticker is to prompt residents to keep the wrong things out of the blue bin.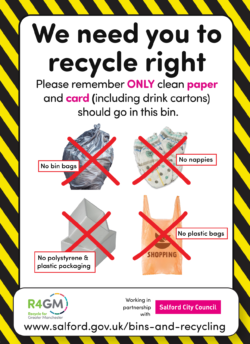 Leaflets delivered
A leaflet will be delivered to some households in Winton and Little Hulton. The leaflet explains exactly what can and cannot be recycled in the blue bin.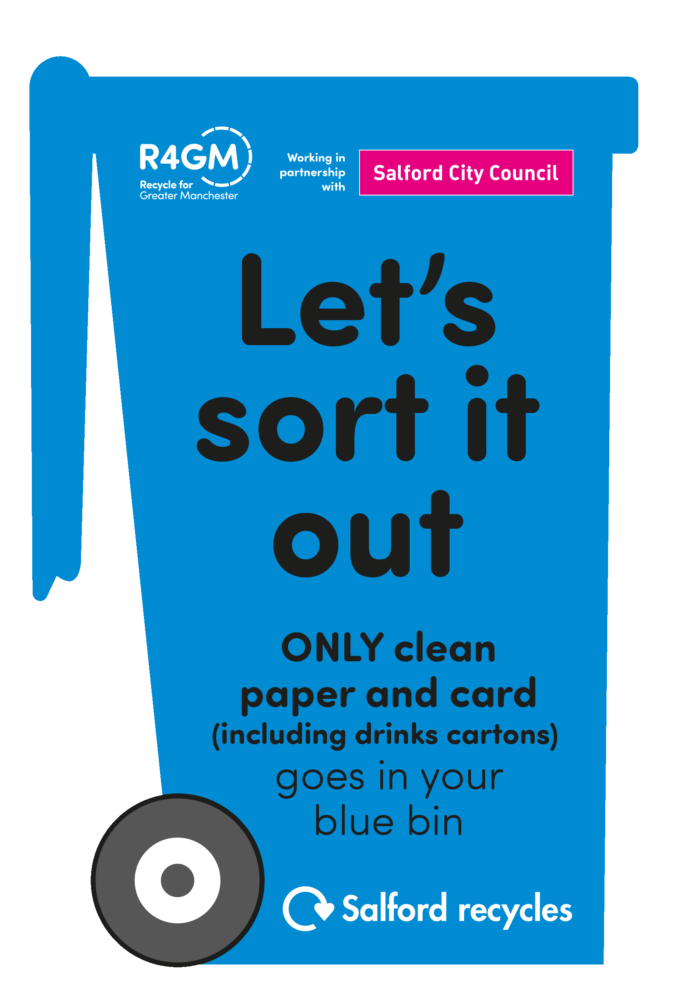 What you can do
Only put these things in your blue paper and recycling card bin
Books
Card packaging
Cardboard
Envelopes and mail
Food and drink cartons
Greetings cards
Junk mail
Magazines and catalogues
Paper and newspapers
Wrapping paper (not foiled paper)
Video: Paper and card recycling in Greater Manchester
How to get involved in #LetsSortItOutSalford
Tell your friends and family how to recycle right
Follow @recycle4gm and @SalfordCouncil on Facebook, Twitter or Instagram
Subscribe to our newsletter
Tell your local school or community group to book a virtual session to learn more about recycling.
COMMONLY ASKED QUESTIONS