If you are replacing your mattress, you can take your old mattress to a recycling centre.
Mattresses are delivered to The Furniture Recycling Group in Bolton, where they are dismantled, ready to be recycled into something new.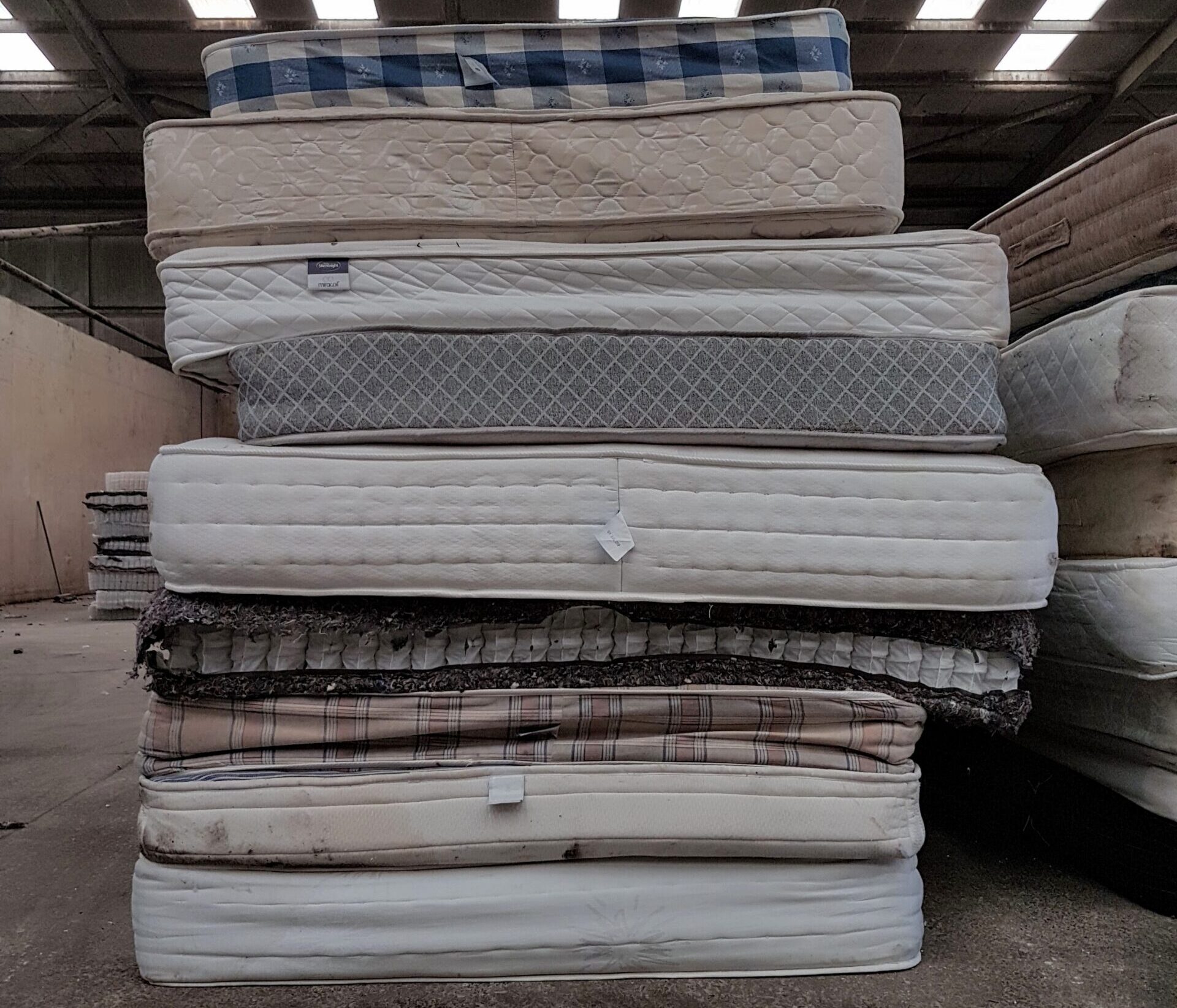 Mattress recycling facts
95% of the materials from mattresses are recycled and remaining 5% go to energy from waste.
Up to 1,000 mattresses are dismantled every day at the recycling facility in Bolton.
Up to 250,000 mattresses recycled a year.
The recycling process
1. Mattresses are collected from our recycling centres in Greater Manchester.
2. The mattresses are then delivered to the recycling facility.
3. Mattresses are dismantled by hand into 19 component parts.
This includes:
Cotton
Foam
Latex
Polycotton
Nylon
Steel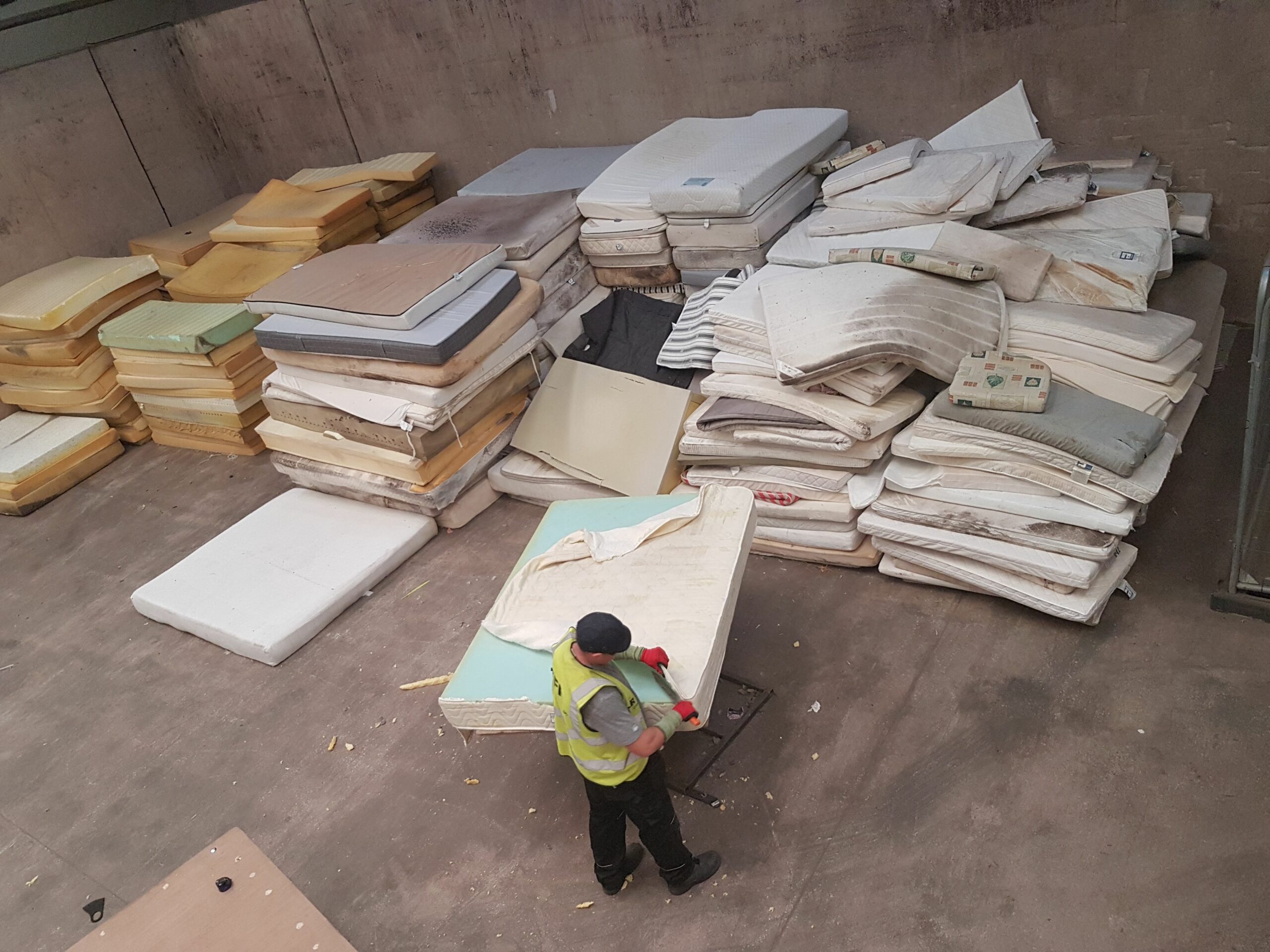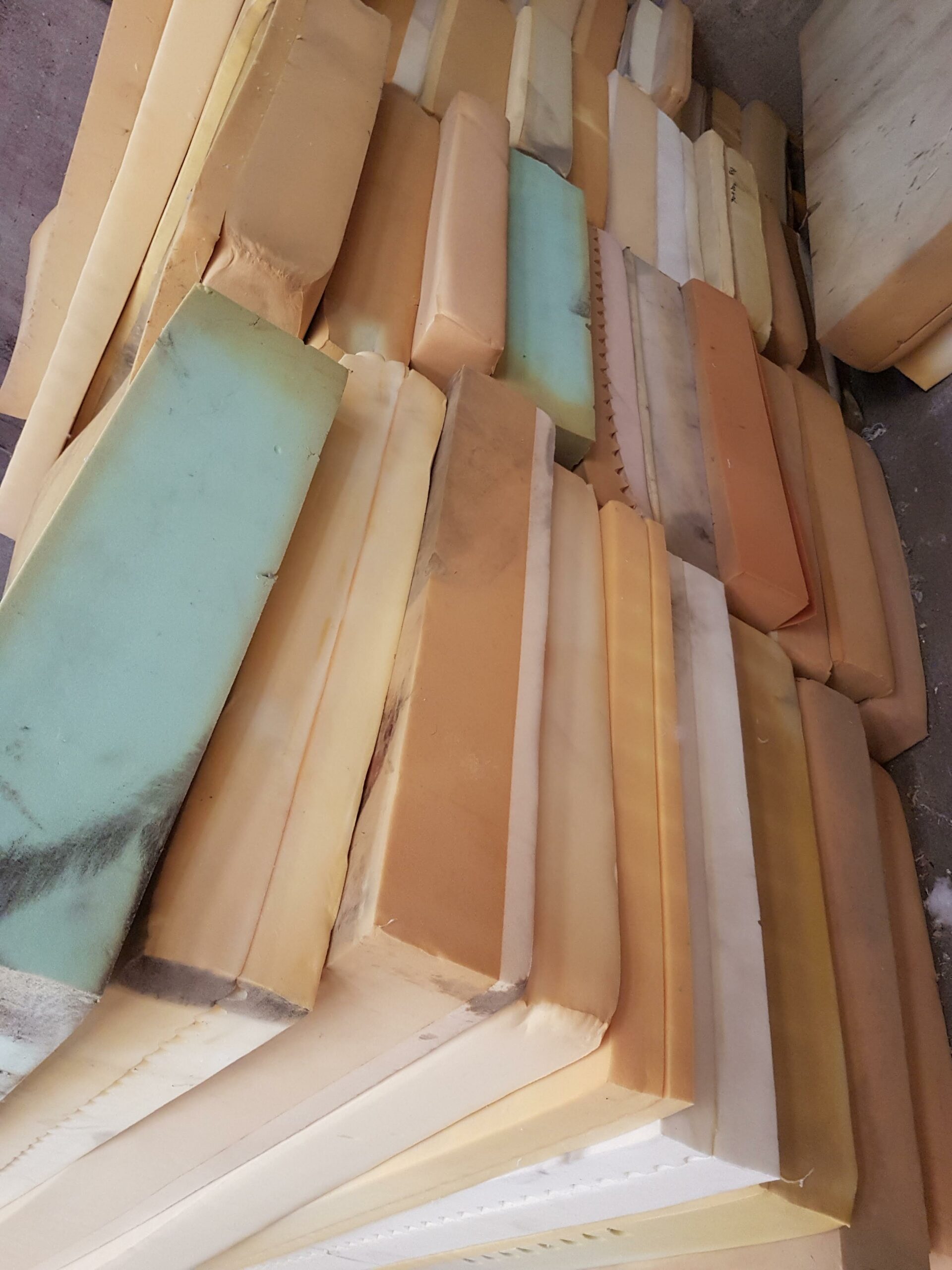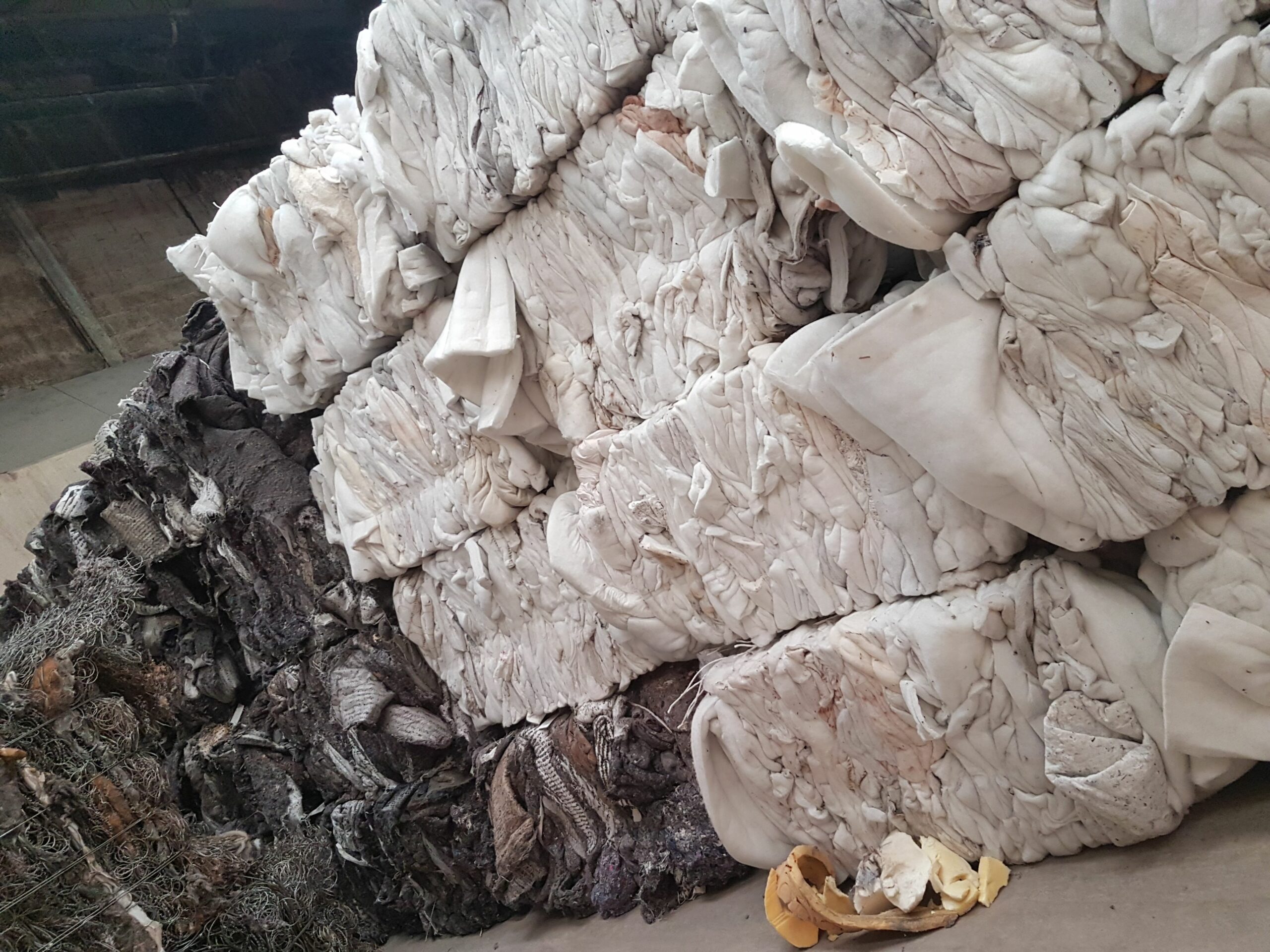 4. The separated materials are then cleaned ready for processing
Pocket springs – separated into steel and polypropylene.
Steel springs and textiles are baled up ready for reprocessors.
Foam is reprocessed into new products in house.
5. The materials are made into new products such as:
New mattresses
Pet bedding
Car upholstery
Carpet underlay
Stab-proof vests