Hazel from Emmaus Mossley explains why shopping second hand this Christmas is the way to go.
---
If you're here and reading this guest blog then you're sure to know some of the benefits of shopping second hand and reducing your consumption of new products. I want to share with you some of the wider benefits of shopping second hand, and also give you some food for thought in your preparations for this Christmas.
Spend less, waste less
Depending on how you do it, shopping for Christmas – whether it's decorations, gifts, presents or even food shopping – can become stressful and may cause you guilty feelings as a result of consumption, waste and the big impact on our planet. The climate emergency is causing anxiety for a lot of people and, as a society, there are many issues around how we shop and consume products generally, not least at Christmas.
By choosing to shop second hand first, you are making a conscious decision to support the environment. Your purchases will keep items in use for longer, reduce waste and limit the consumption of fresh resources. The second big benefit of shopping second hand is price. You can bag some fantastic bargains at prices much lower than when they were new, despite little, if any, difference to their quality and function.
The range of pre-loved items available is another reason why you may choose to shop second hand. How else could you find some unique retro baubles or that original first-edition book as a gift for a family member? There are so many places to source fantastic second hand items – whether it be online places such as eBay, Depop or Facebook marketplace, or more traditional outlets such as vintage emporiums, antique stores and my area of expertise, charity shops.
In my role of Retail Manager at the Emmaus Mossley Secondhand Superstore, over recent years I have seen how people from all walks of life have embraced second hand at Christmas time. You really can source a pre-loved Christmas tree, decorations, lights, cards, presents, secret Santa gifts, stocking fillers and vouchers all from charity shops.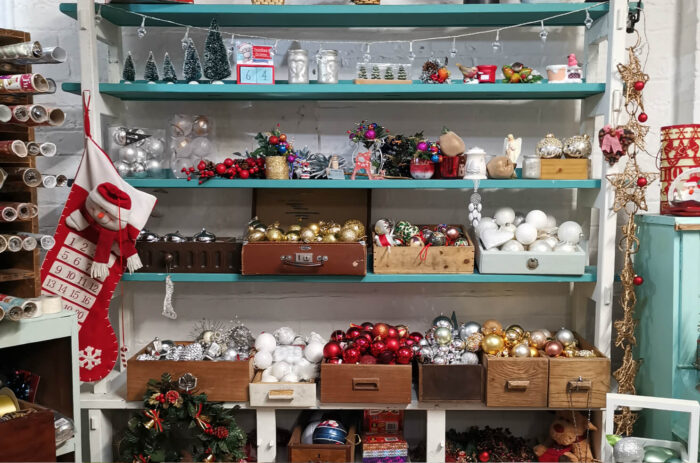 Make your pound do more
Greater Manchester is blessed with so many fantastic charity stores dotted across our city region. When you purchase pre-loved items from these shops, you're not only keeping items in use for longer, you're also helping to fund charitable work across all areas of society. Whether it's homelessness, support for children, help for older people or animal welfare, combating health issues or some other local cause, a pound spent in a charity shop is a pound well spent.
Here at Emmaus Mossley we support 26 formerly homeless people by providing them with a home, work, training and individual support. All of the funds raised in our Secondhand Superstore goes to support formerly homeless people at the Emmaus Mossley community. We are possibly one of only a few charity shops where the people serving you are the direct beneficiaries of your purchases.
Of course, in the run-up to this Christmas I would love for you to shop with Emmaus Mossley but equally, I'd encourage you to shop second hand and support your local charity shops too. Visit the Charity Retail Association website to find a list of charity shops in your area. Another benefit of shopping second hand from charity shops is that you're shopping local – reducing emissions from the delivery miles of new products produced in all corners of the globe.
Despite the second lockdown, there are still many ways you can shop secondhand and support your local charities. Check out if they are selling online and, if they offer gift vouchers, purchase some for when charity shops can reopen.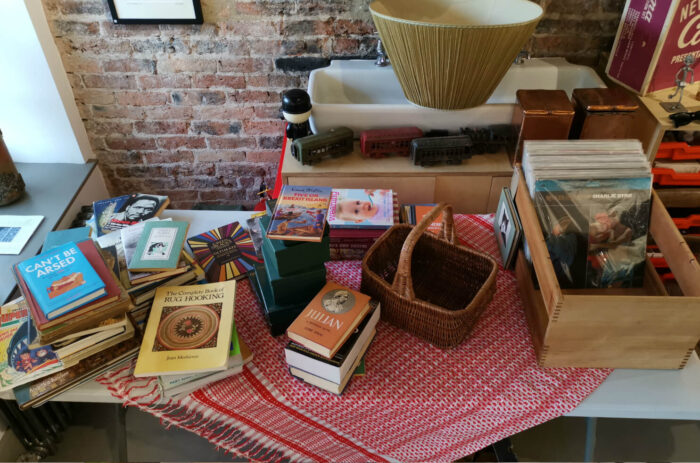 Our Christmas sale plans
This year, more than others, we know that many people and households may be cutting back on what they usually spend in the run up to Christmas. We want to help everyone get sorted for Christmas without breaking the bank.
In order to minimise risk and not attract a large number of people on a single day, we decided not to have our usual big Christmas launch event. Instead, our original plans were to spread the Christmas sale over multiple weeks, but news of the second lockdown put pay to that.
We now plan to sell much more via our online channels and our eBay Charity Store, offering both delivery and a click and collect service. We know that both Emmaus Bolton and Emmaus Salford are also planning to sell more online during the next few weeks and no doubt many other charity shops too.
Despite all that is going on in the world I do hope you have a good Christmas. If you'd like to find out more and support Emmaus Mossley, please visit our website and call in to our Secondhand Superstore when we're allowed to reopen.