Lyra, 8
After my visit to the recycling centre, I decided to make an interactive TV out of recycled materials. I made it out of cardboard and bottle lids. I also used wooden spoons to hold it up! I made a remote control, some xbox controllers, a microphone and some game characters too! Here are my pictures playing with my brother!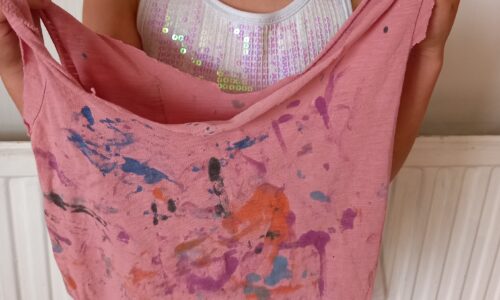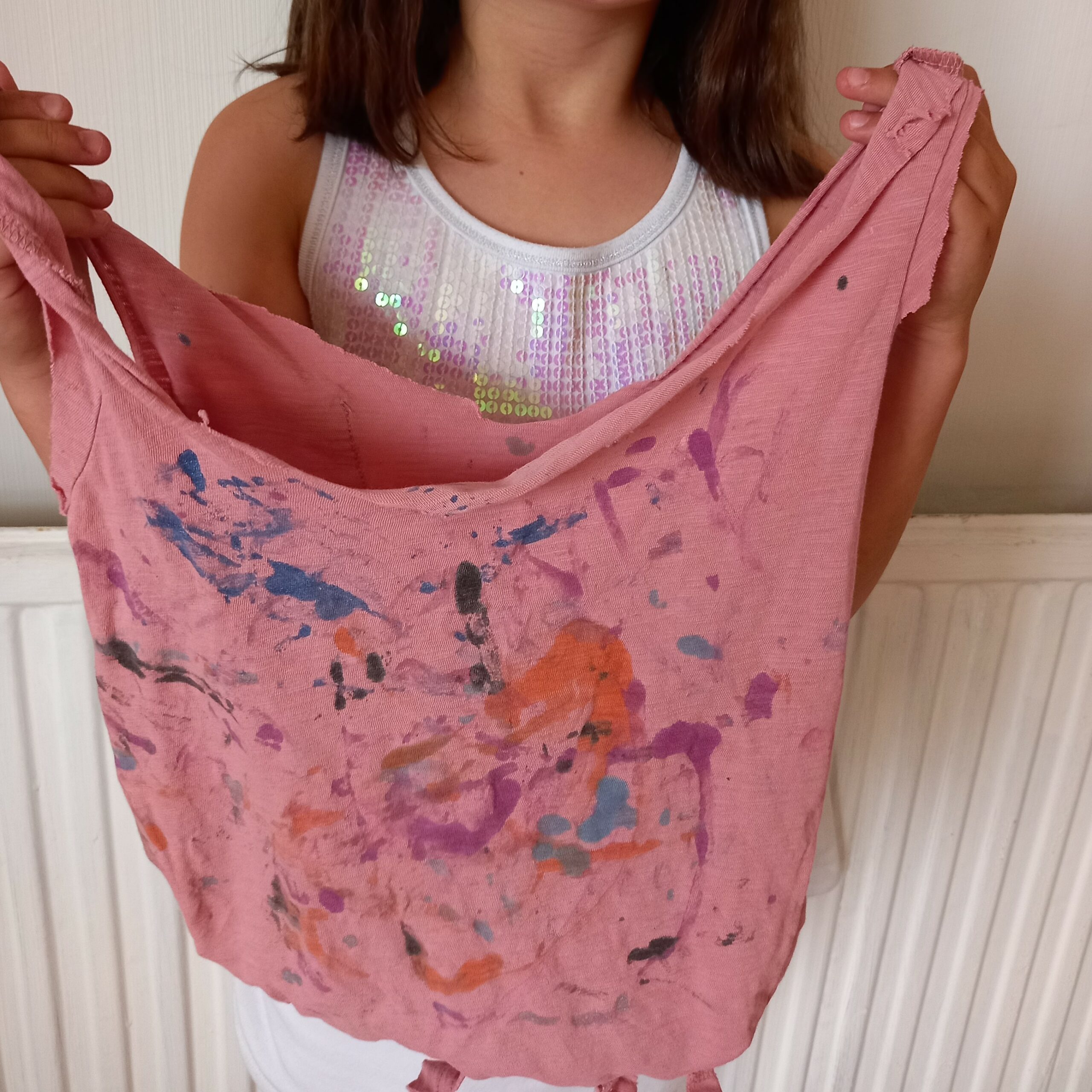 Leah, 8
I'm in 1sr Davenport brownies and we've been learning alot about recycling ♻️ and we learnt how to recycle different things including socks and tshirts my favourite is making a carrier bag out of an old tshirt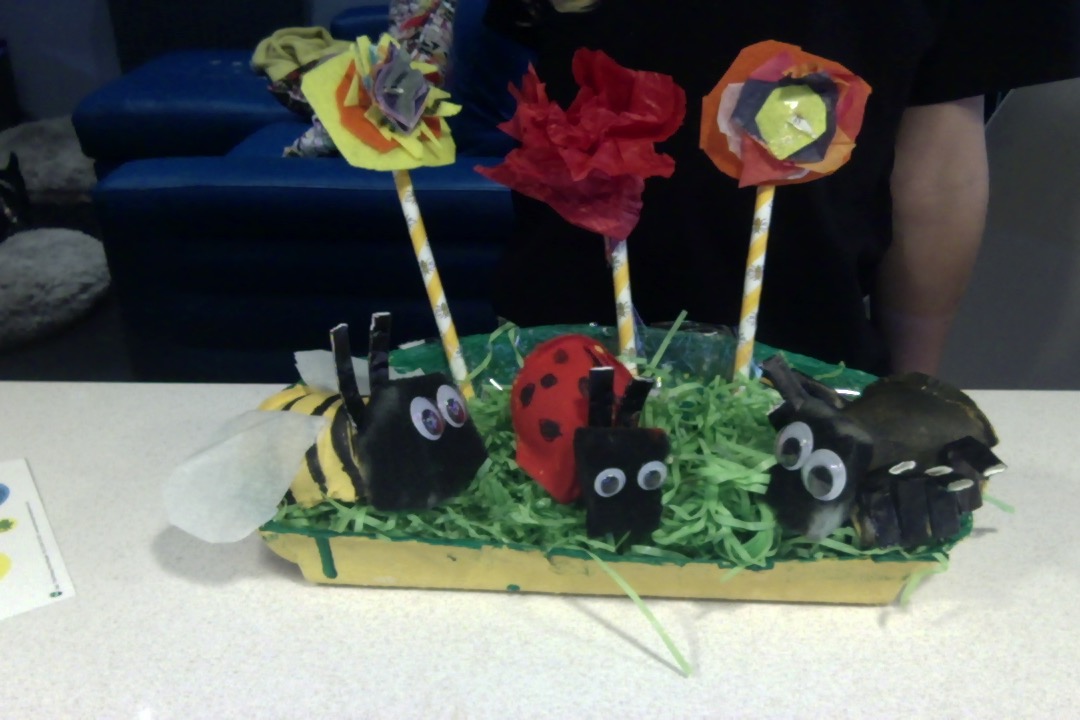 FLORENCE, 7
I used egg boxes to make bugs and a garden with tissue paper grass and paper straws with tissue paper flowers.
you can play with the bus and move them around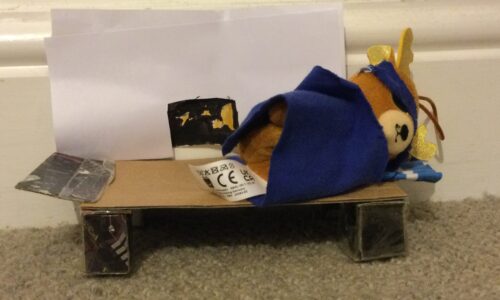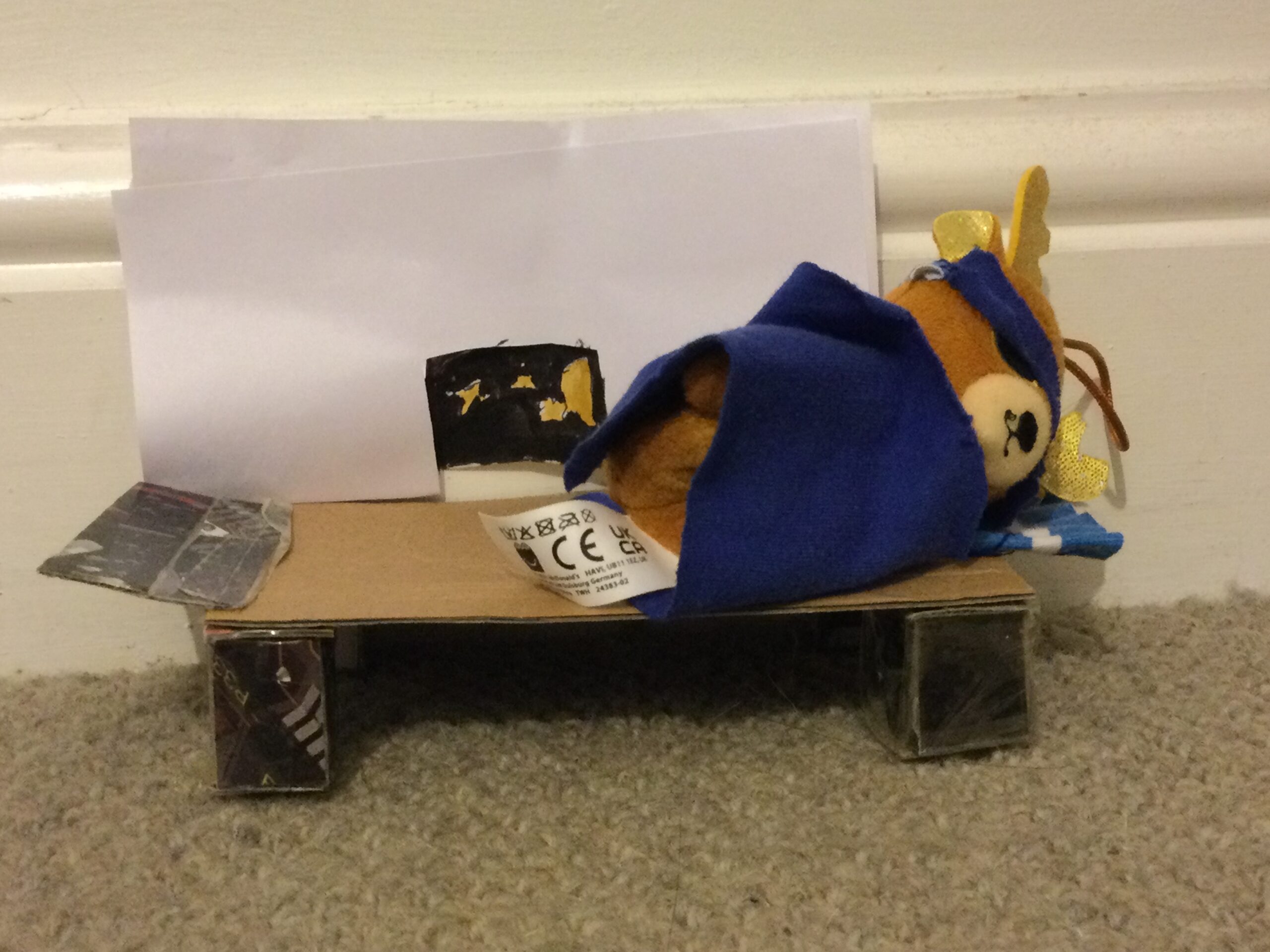 Lillian, 8
An animal (who is called glitter) is sleeping in a bed at night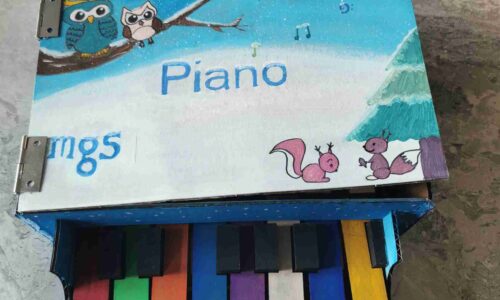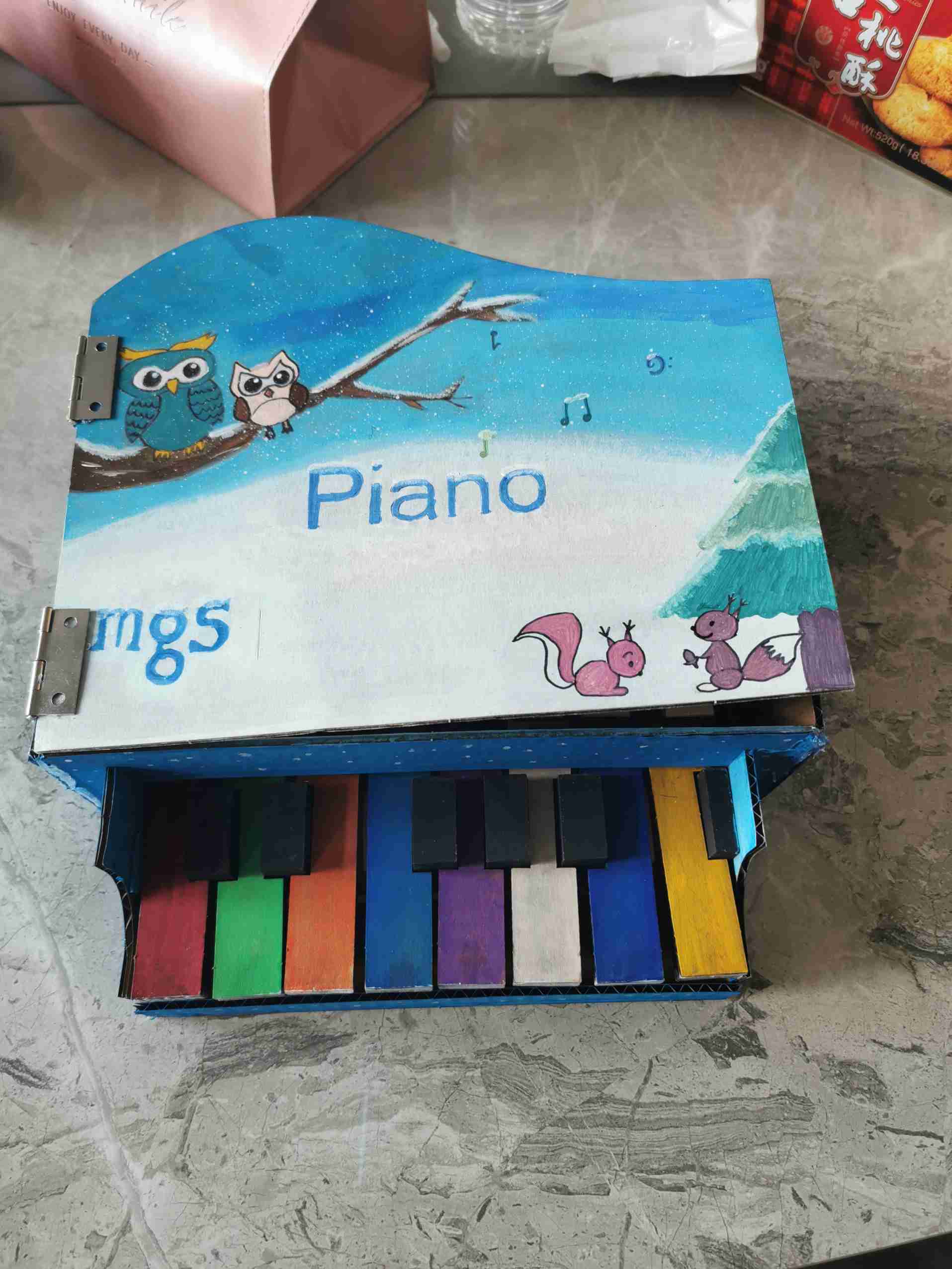 Leo, 9
I used cardboard, lollypop sticks and used xylophone toy to make a piano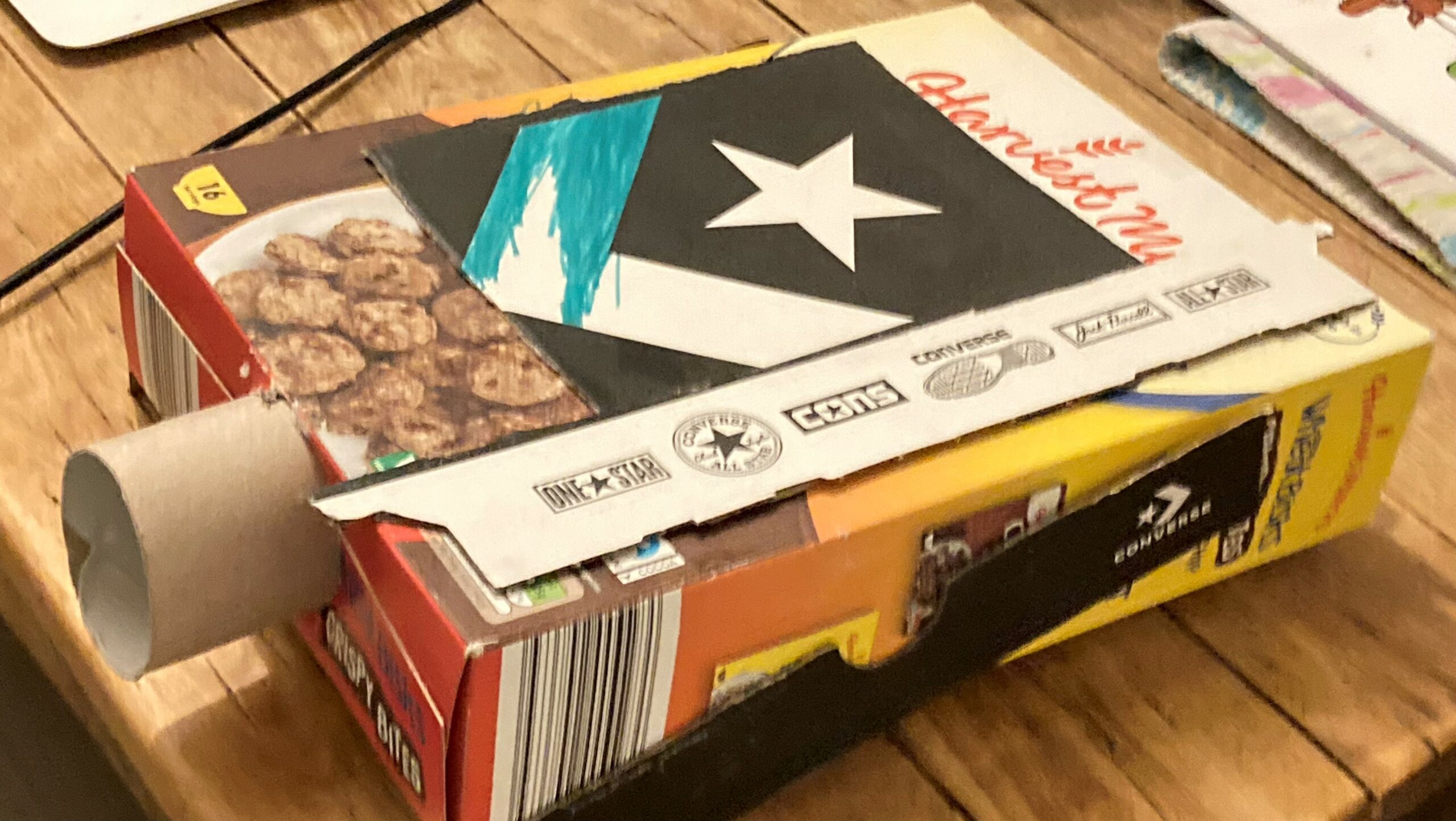 Jazz, 9
Its a flying tank. Its got an arrow and star for a logo. It was made out of a cereal box, kitchen roll tube and a shoe box.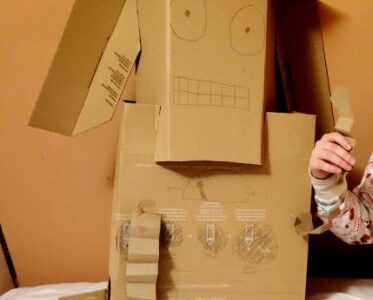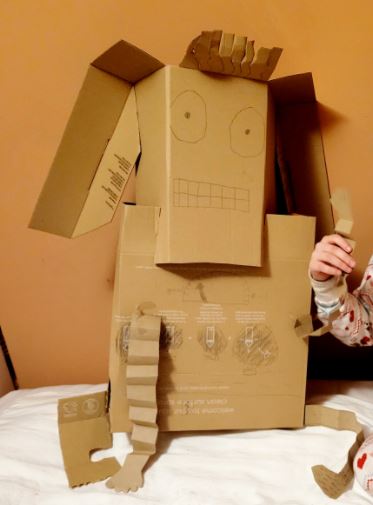 Poppy, 8
This is a robot I made out of cardboard. Its name is Bobby.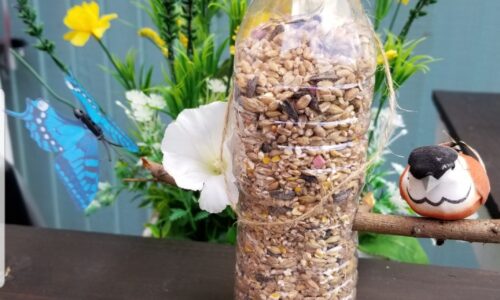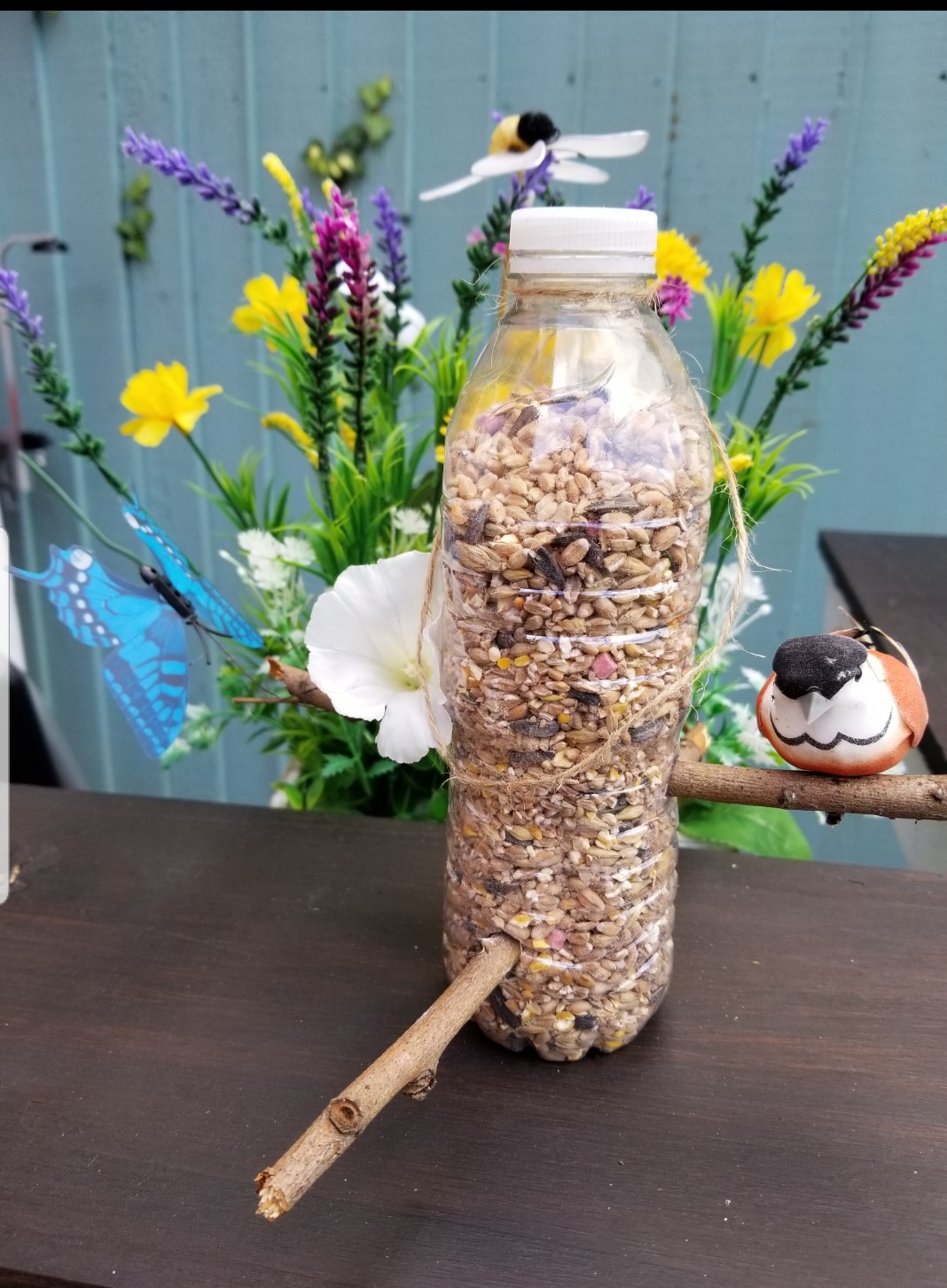 Maisie, 11
My dad brought some bottles home and I designed a bird feeder to help reuse the bottles before we put them in our recycle bin.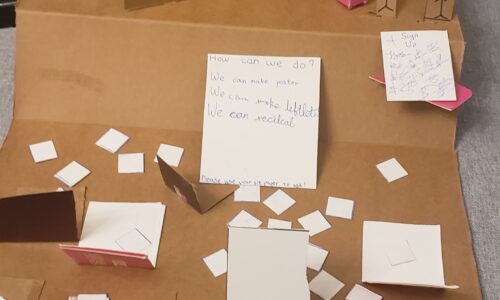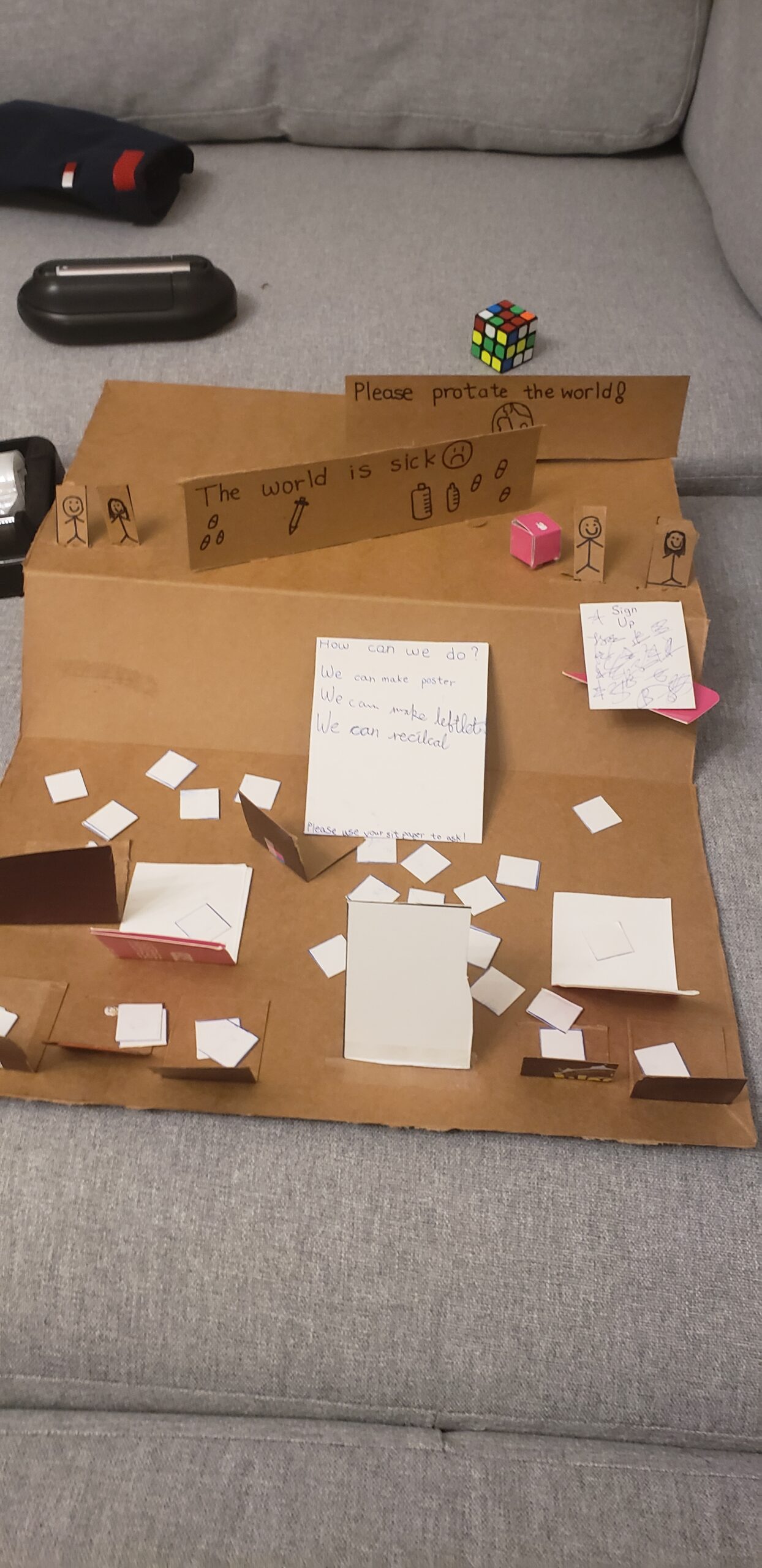 Yi Nga, 10
Like a cinema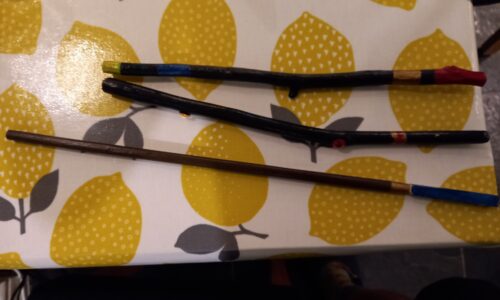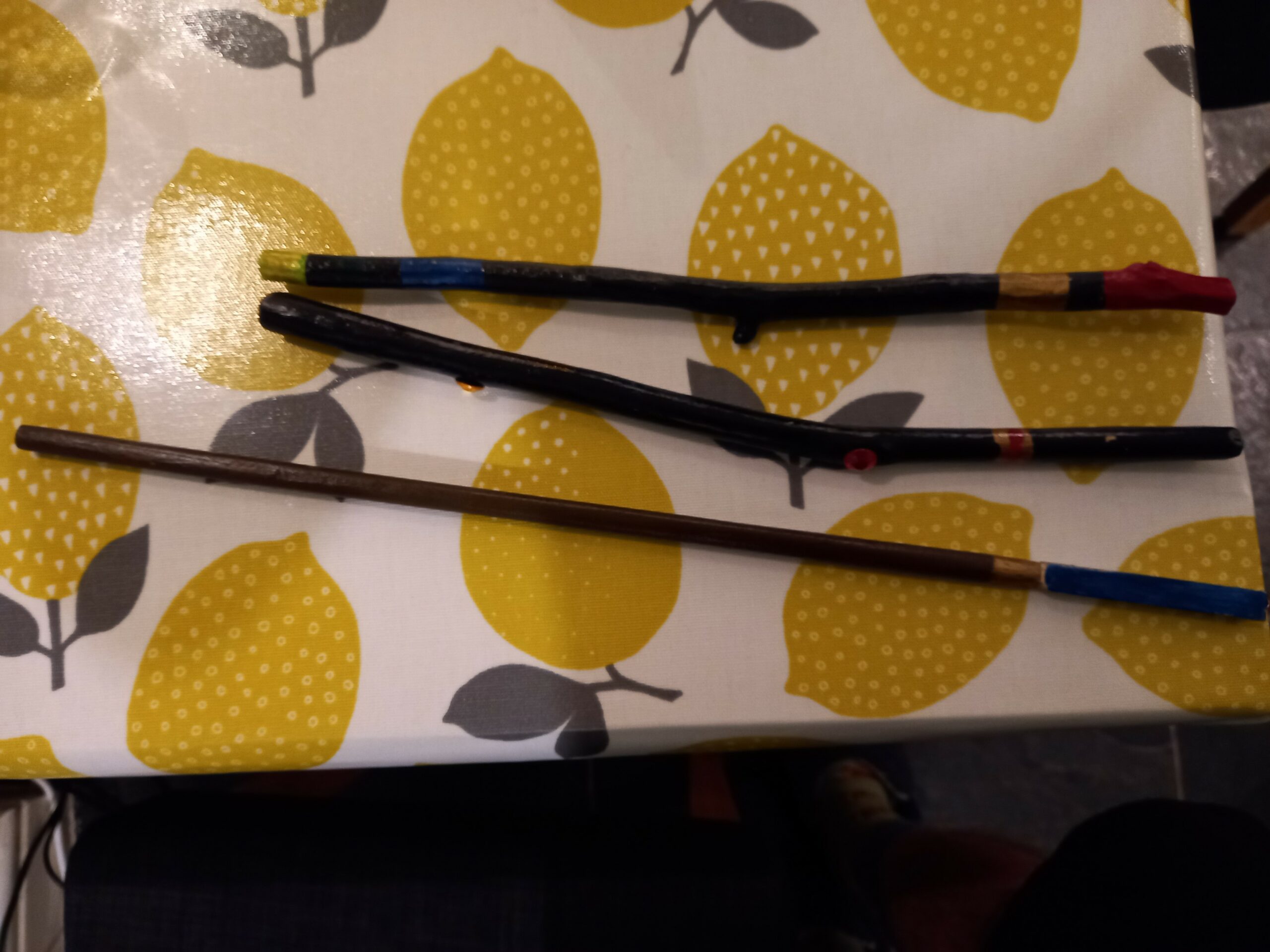 Edward, 7
They are Harry Potter wands made from thick sticks and paint that I bought from a paint shop. I found the sticks on a walk I am making more wands for the future.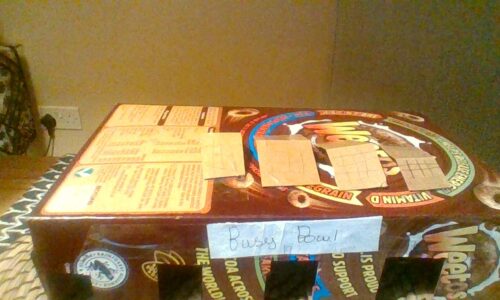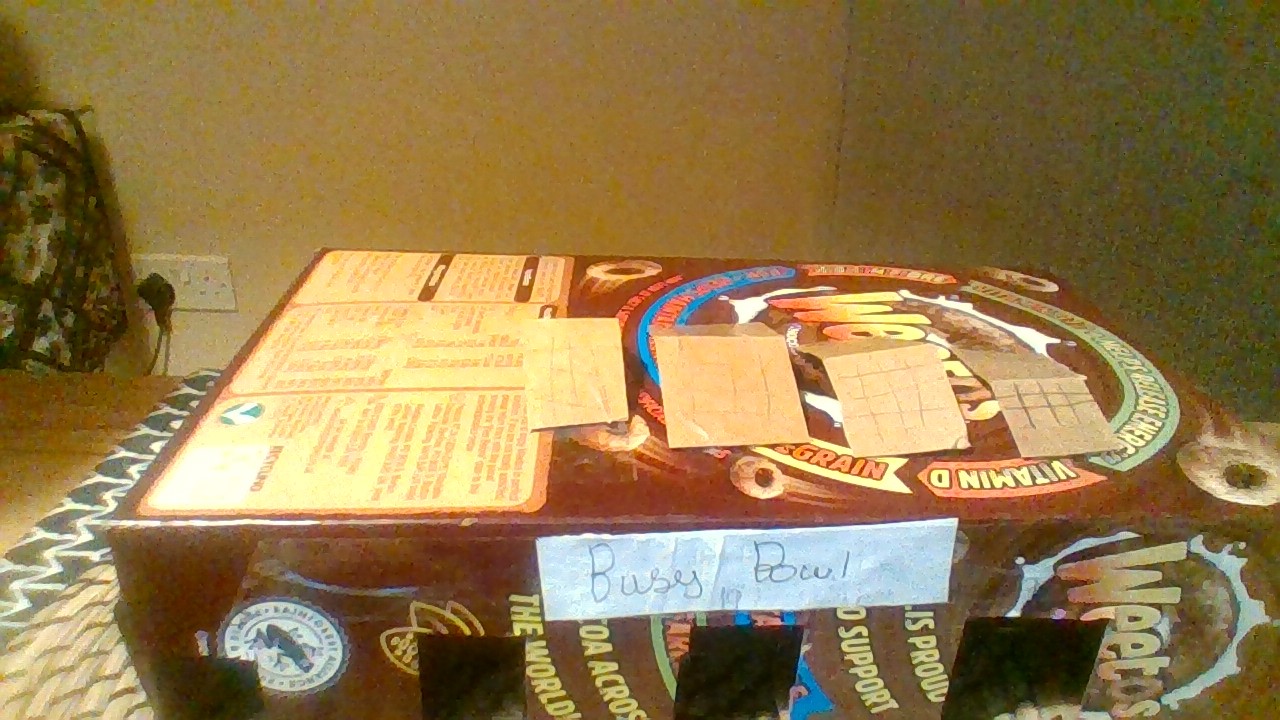 Shayaan, 10
My project is place called Busy Bowl and is solar powered and made from cardboard from cereal box.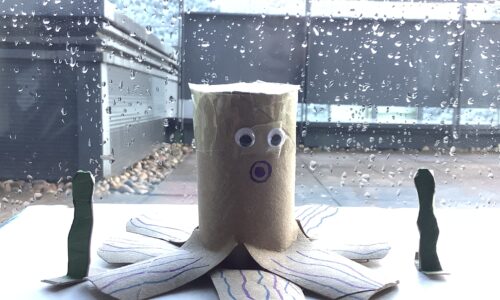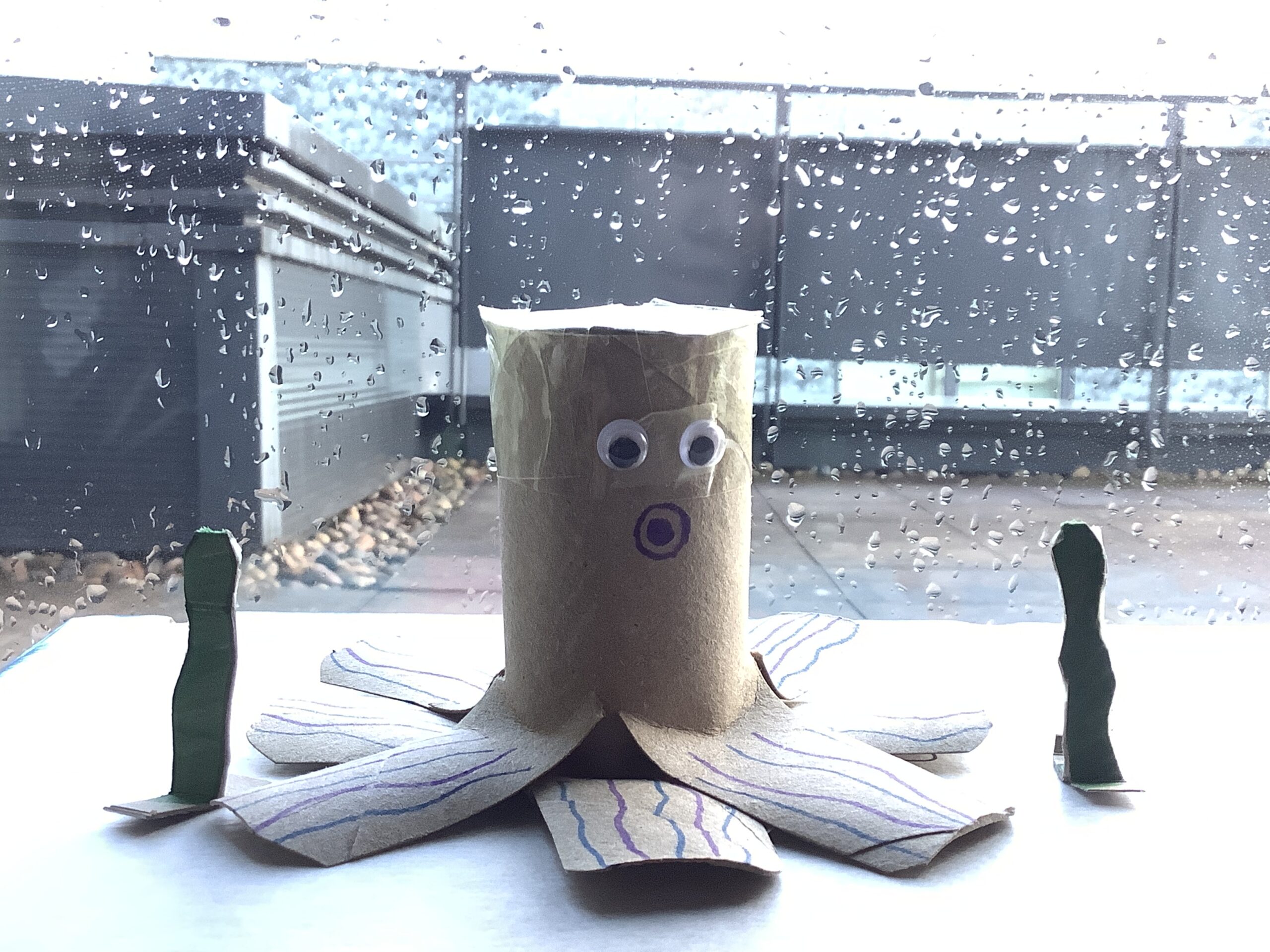 Charisse Chew, 10
I made an octopus and few seaweeds.
I used cardboards and toilet paper roll to make it.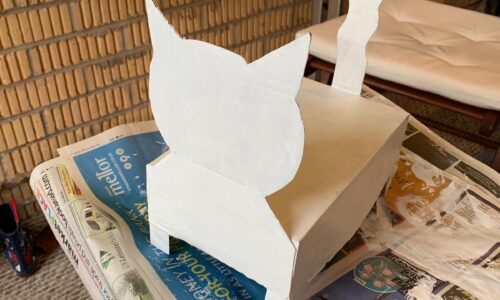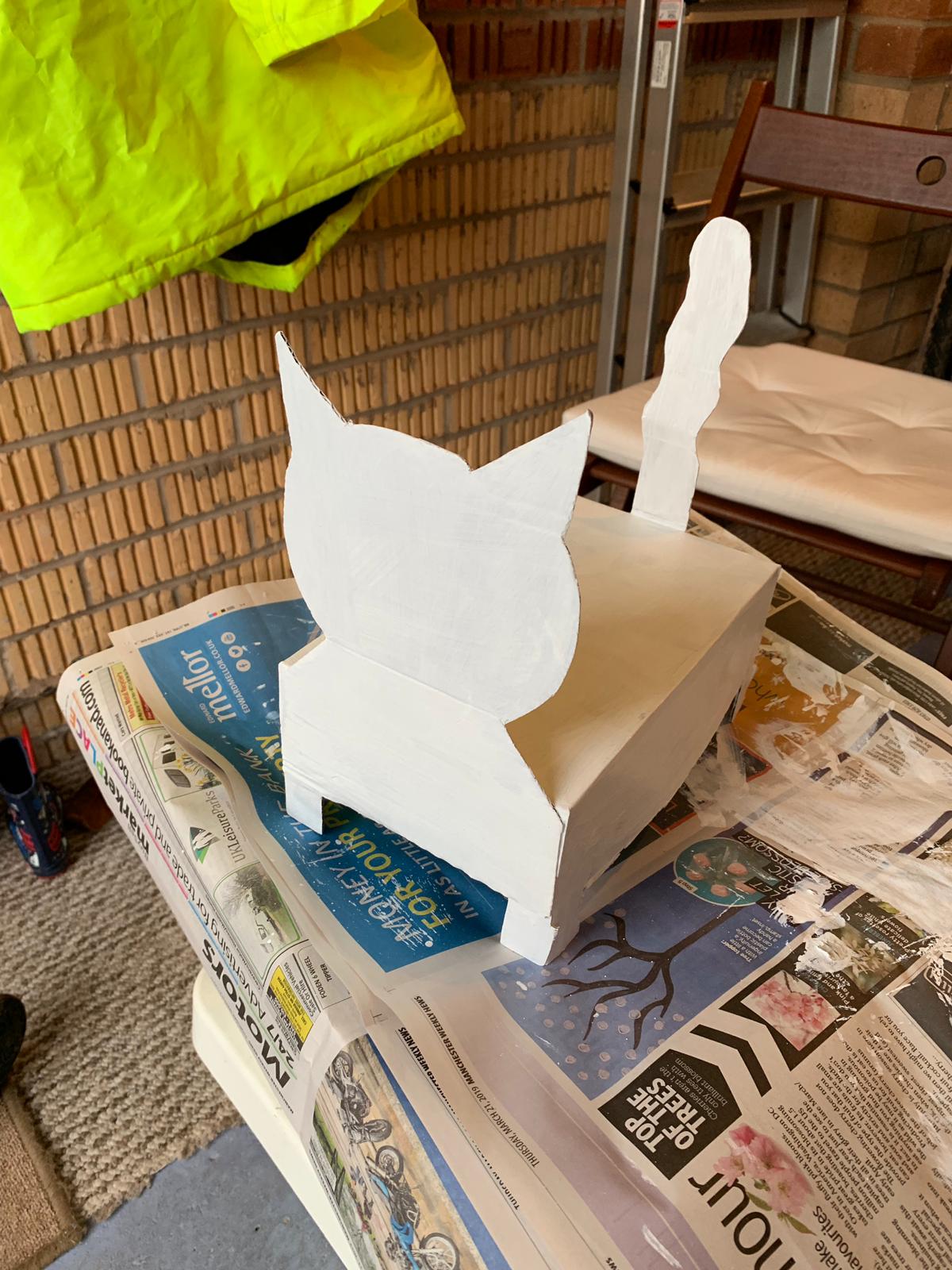 Katerina, 8
I used a shoe box to make a cat. I painted it white. I used the lid to make the tail and ears.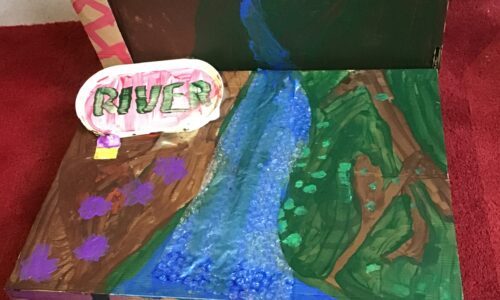 Isla, 10
It is made out of recyclable items and it's focussing on rivers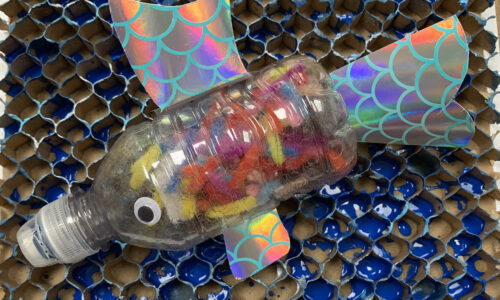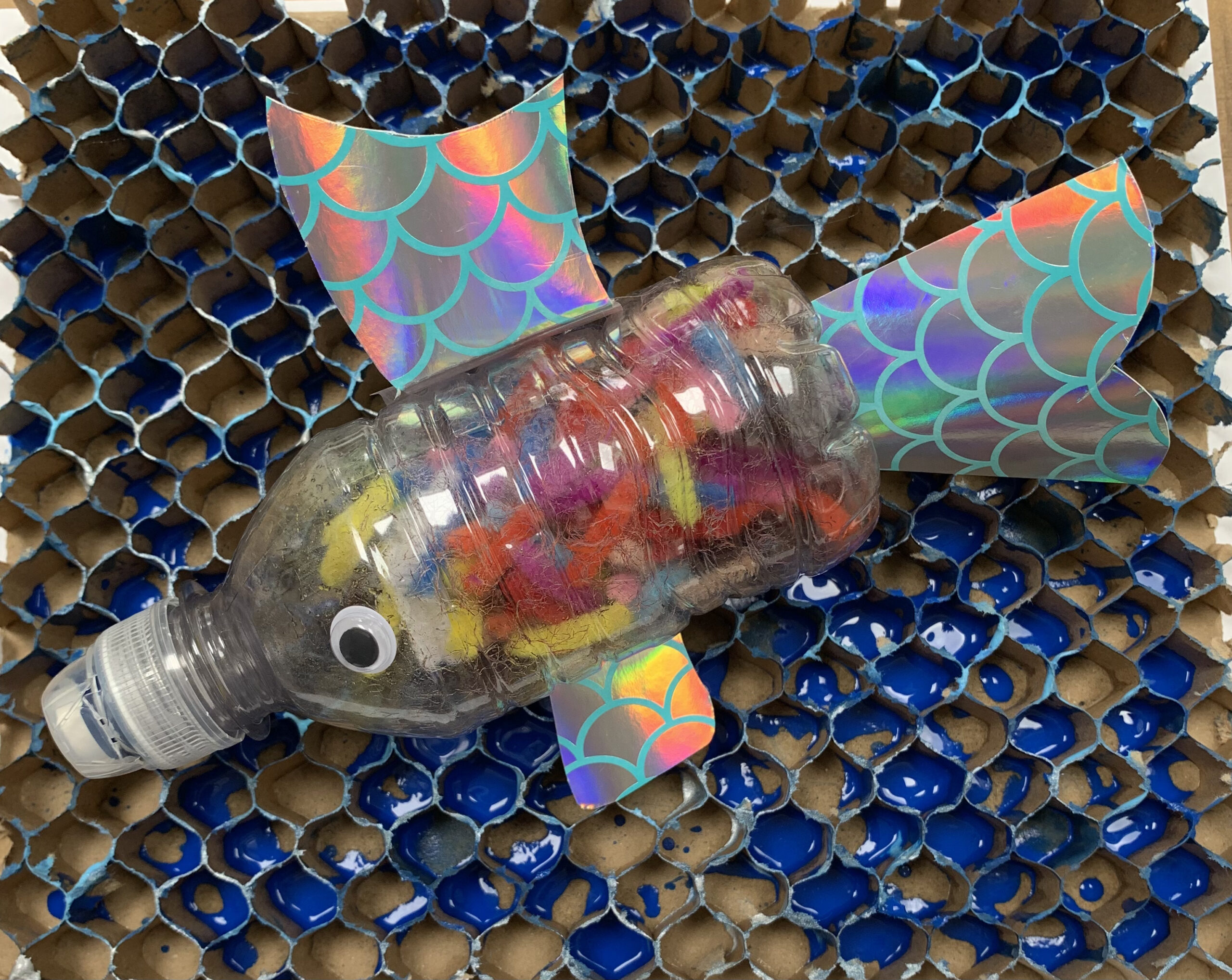 Taylor, 9
Our topic this term at school is looking at rivers. I was asked to make a piece of recycled artwork to reflect something about rivers so I decided to create a fish. The body is made from a plastic bottle and is filled with cut up pipe cleaners, and the fins are made from some paper cups that my sister had for her Mermaid birthday party. I used some textured card from a delivery box for the river, which I painted to make it look shimmery.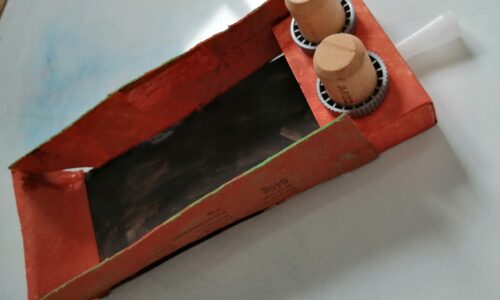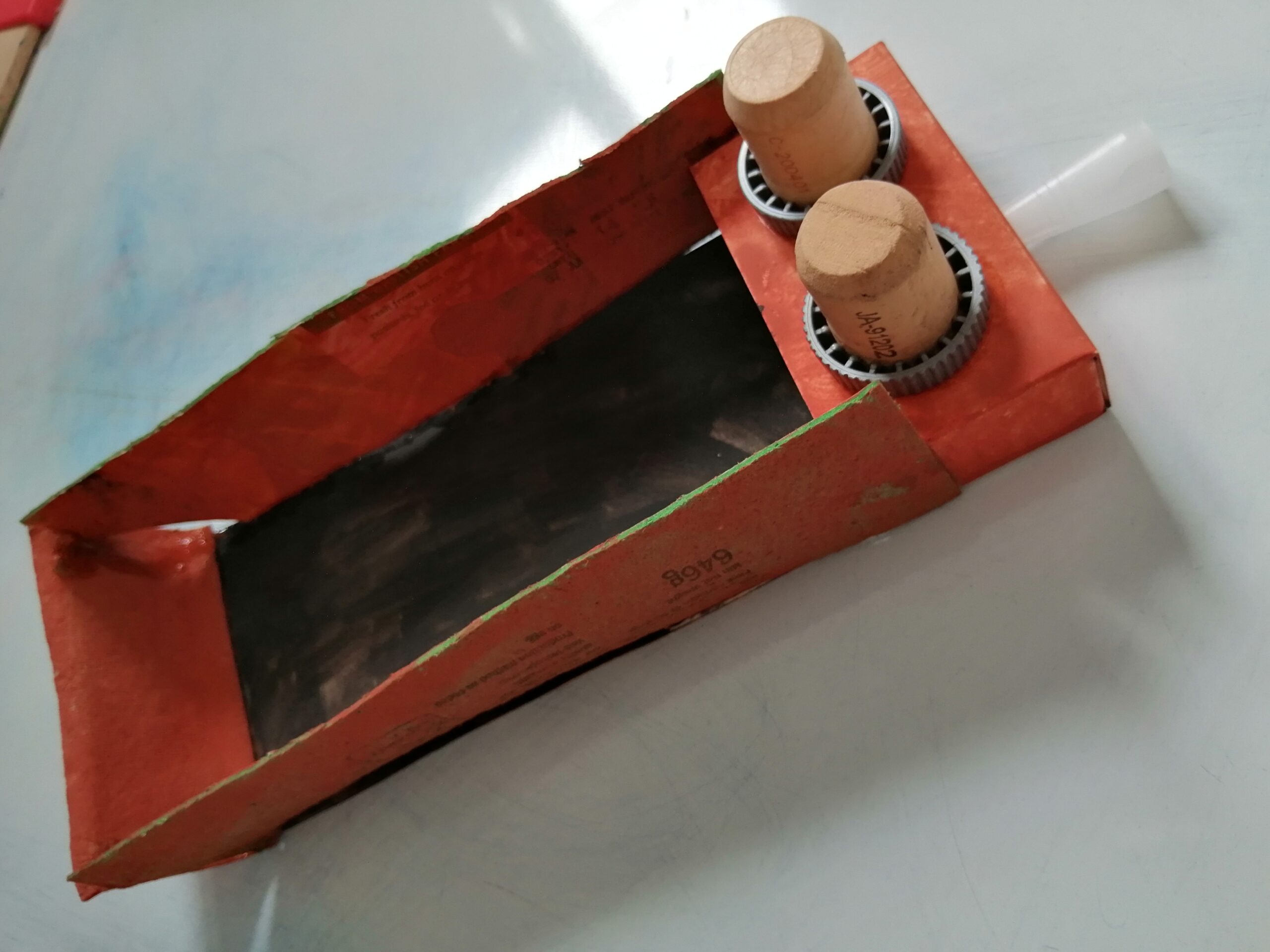 Yann, 9
It is a boat made of recycled cardboard from egg box, caps and brown painted.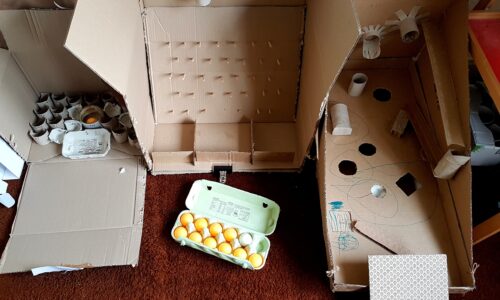 Ash, 4
My Daddy and me made our own cardboard arcade after reading about Caine's Arcade in Los Angeles. We built two games out of cardboard boxes from flat pack furniture and Amazon deliveries. We've been playing with them, modifying them and coming up with new ideas ever since.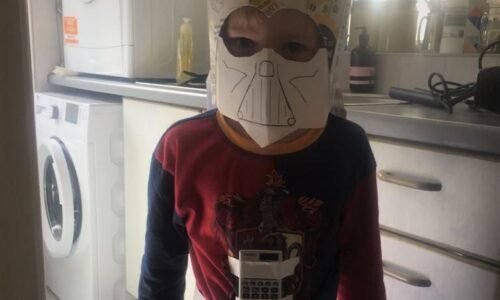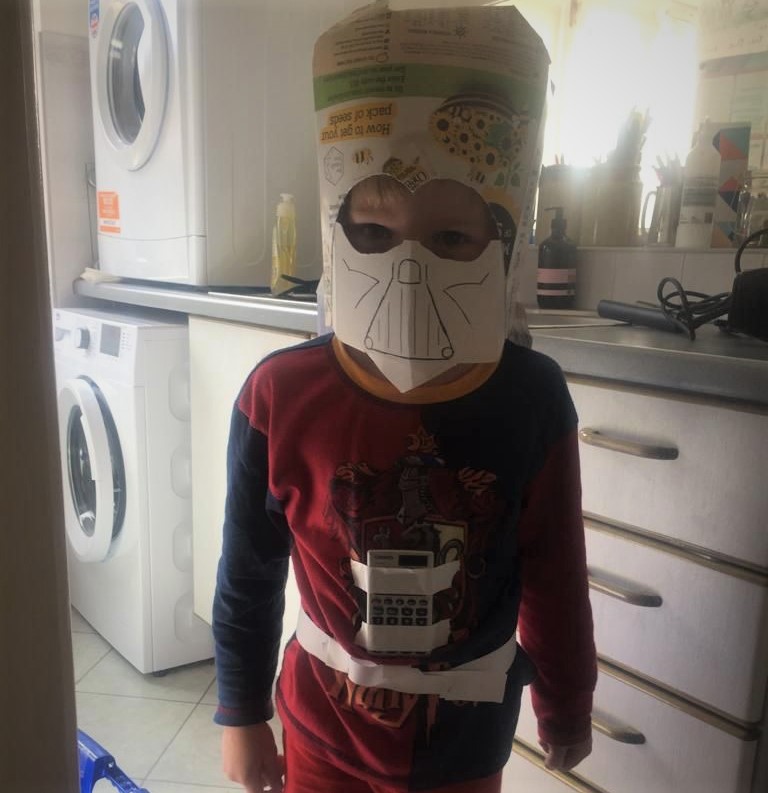 Oscar, 6
I made a Darth Vader costume out of an old cereal box and a broken calculator!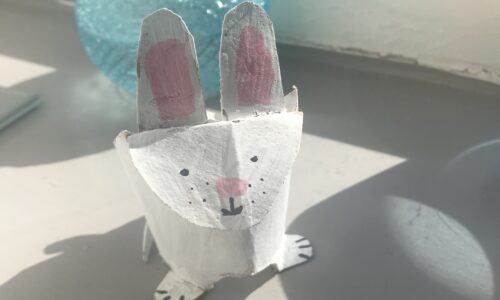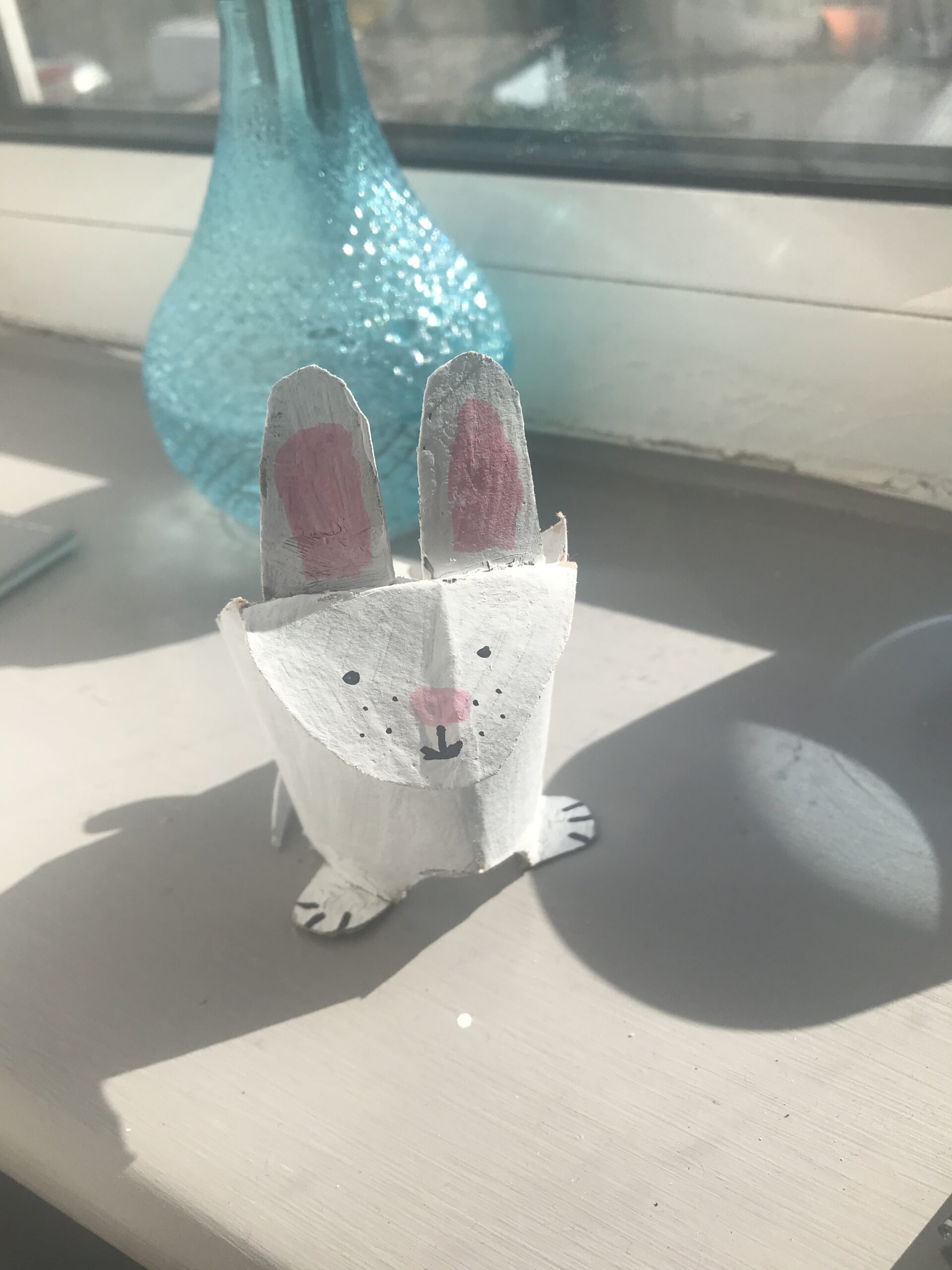 Jessica, 8
Bunny toilet roll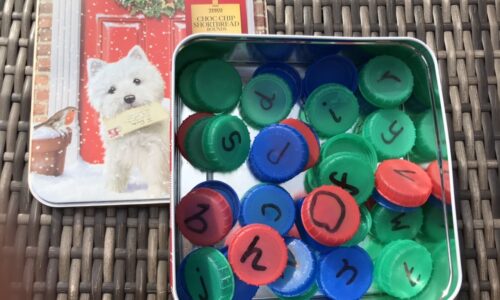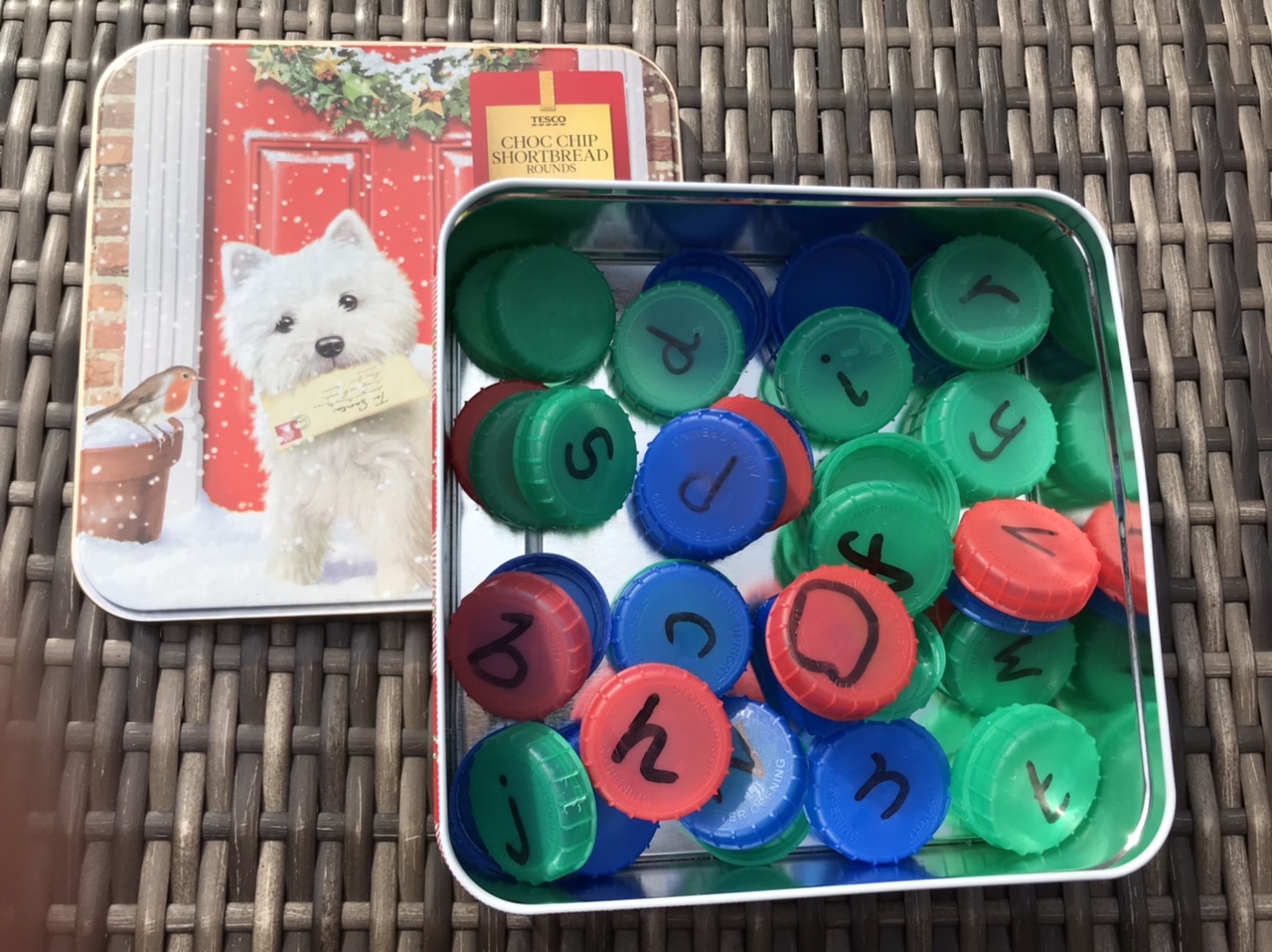 George, 4
I have been reusing milk bottle tops to help me learn my letters. I keep them in an old biscuit tin.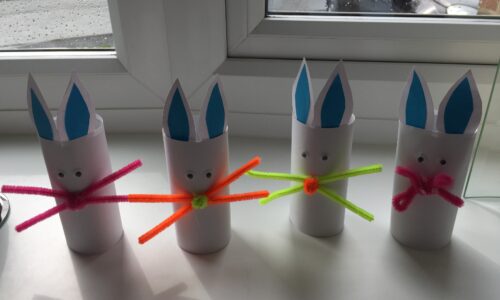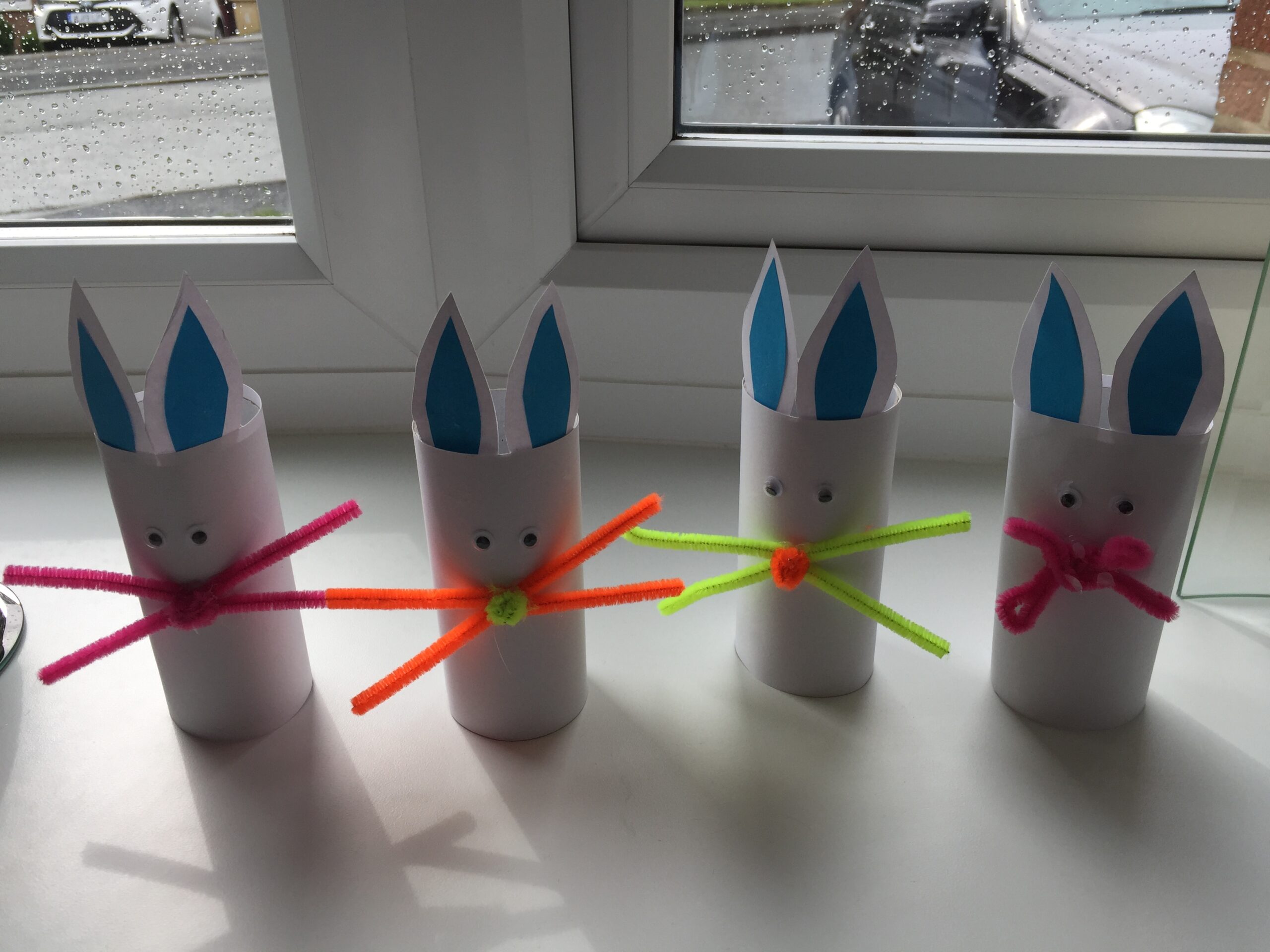 Ariana, 3
Rabbits made out of toilet rolls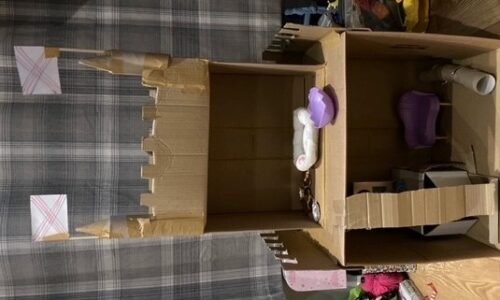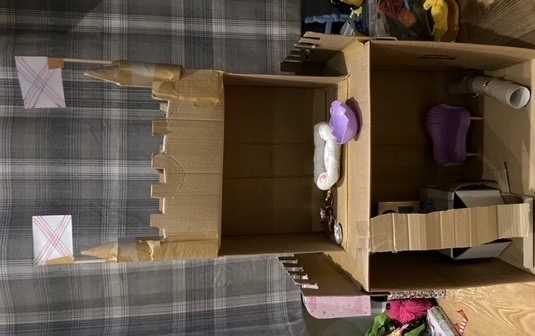 Abbie & Max, 7
Our castle made from cardboard boxes, paper parcel tape, toilet rolls and ice lolly sticks for flag poles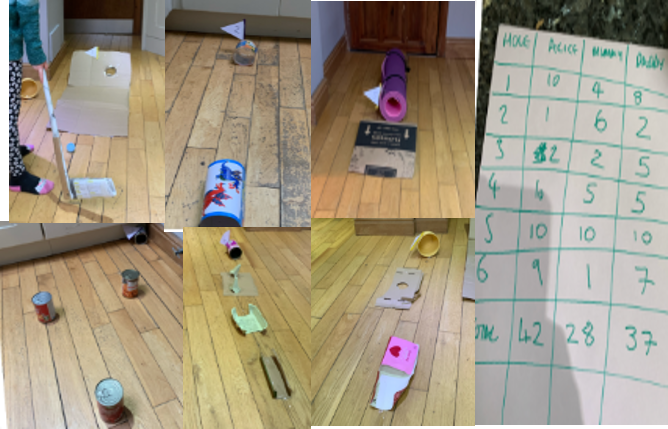 Alice, 7
Alice made a 6 hole crazy golf course out of recycling as part of a project for the 3rd Heaton Chapel Brownies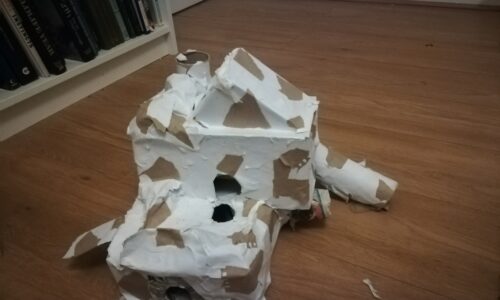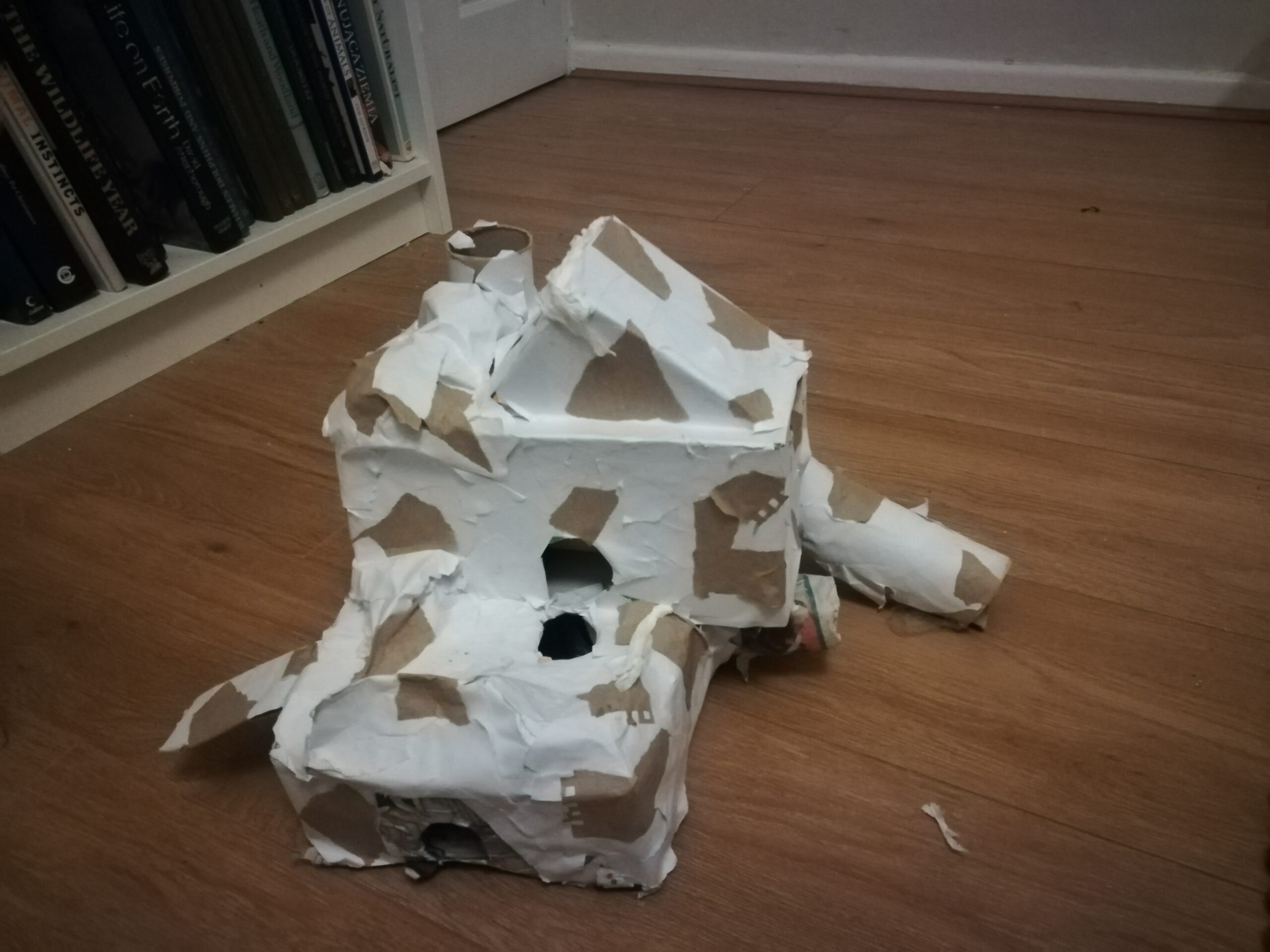 Patrycja, 13
It's a hamster playground made of recycled cereal boxes and used toilet tubes. He loves it :)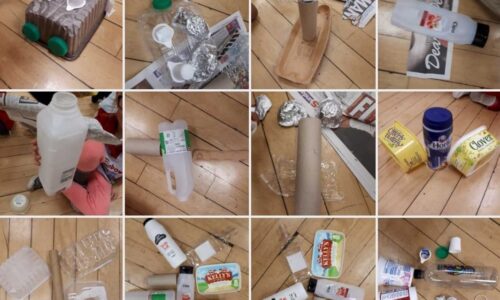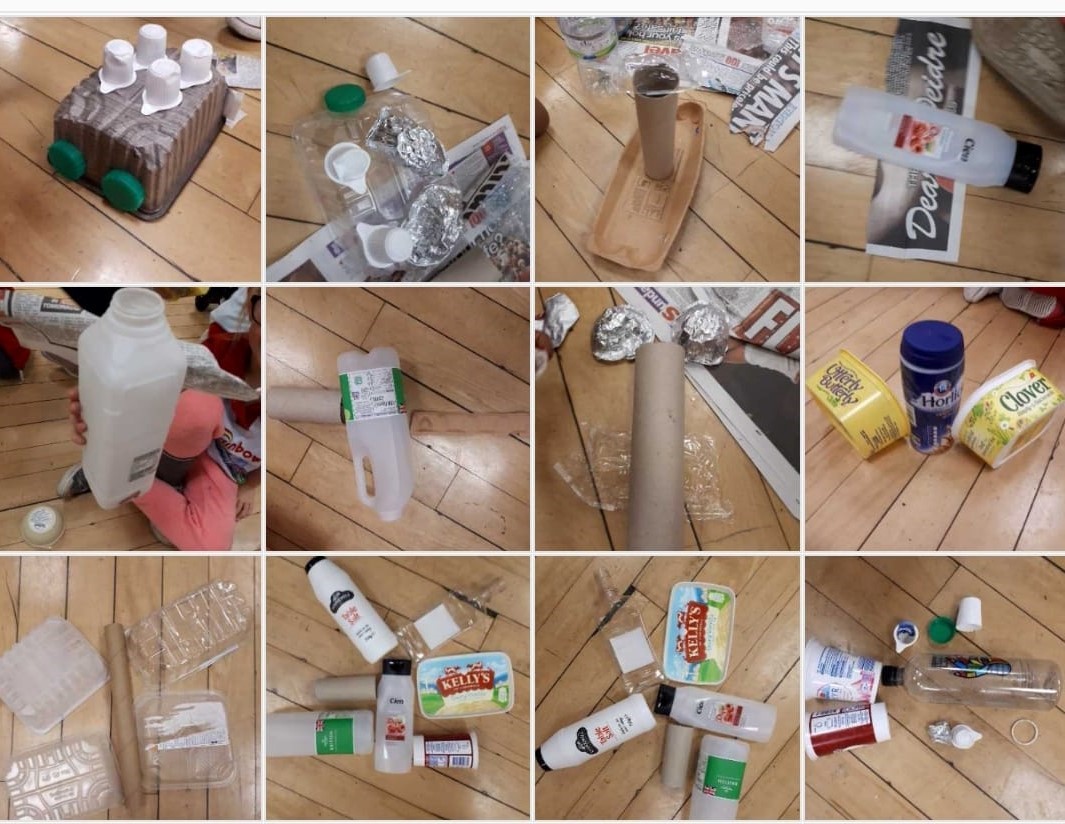 9th Droylsden Rainbows, 6
animals made from recycling materials for our "future girl acts; plastic free planet"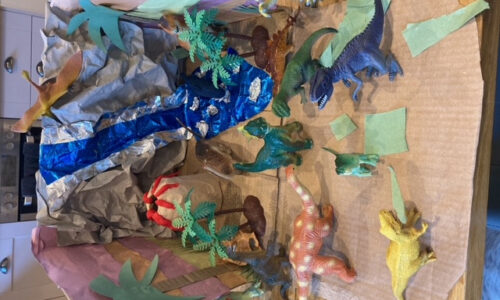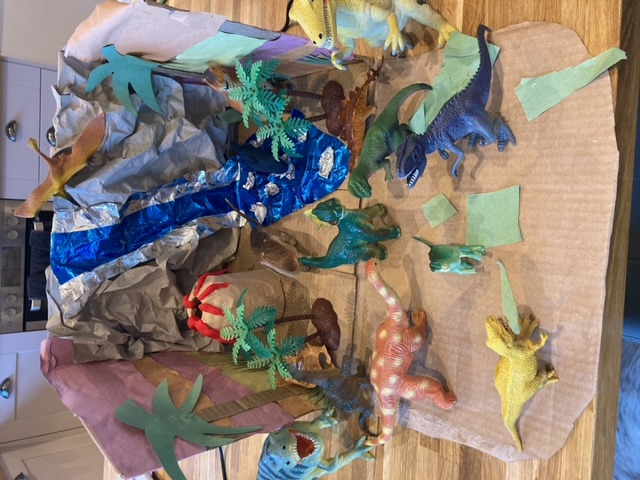 Abbie, 7
Dino land made from an Amazon box, a honey bottle, used wrapping paper and some recycled coloured paper & play doh with help from Max age 4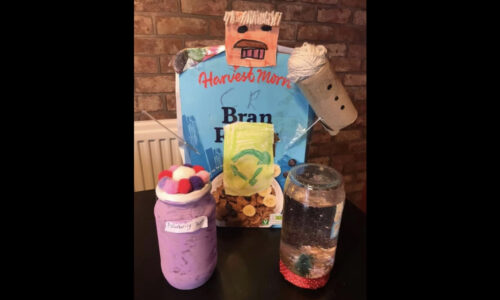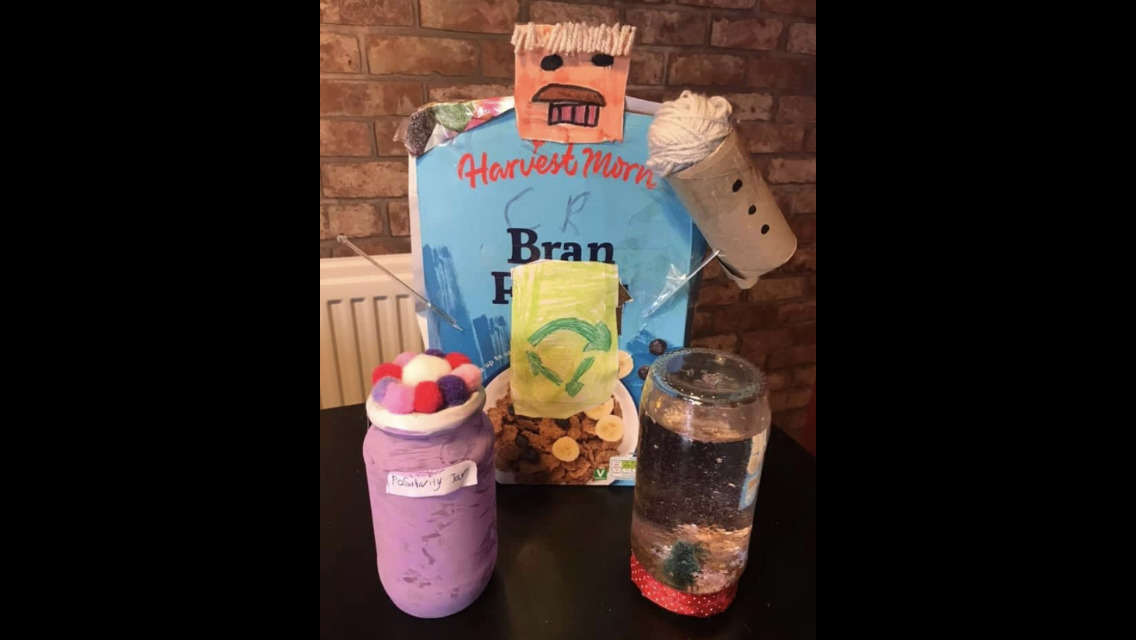 Gabriella, 6
I've been learning about recycling during my Rainbow Zoom meetings and I've made lots of things from food items including jars and boxes. Here is my recycling superhero which I made. Say hello to Captain Recycling who likes to sing. I have used items from the house including plastic fondue sticks, cereal box, wool, paper, wrapping paper and a toilet roll for his mic. I coloured a recycling badge for him and cut out a secret hole in the back where you can store items. He also had a haircut. At night Captain Recycle not only helps out by sorting out items for recycling in local areas but his warm huge cape keeps warm some homeless people on the street like a huge blanket. He also loves to sing his slogan very loud. Please start recycling!
RUBY, 9
Recycled Chinese Dragon using recycled items from home. Celebrating Chinese New Year.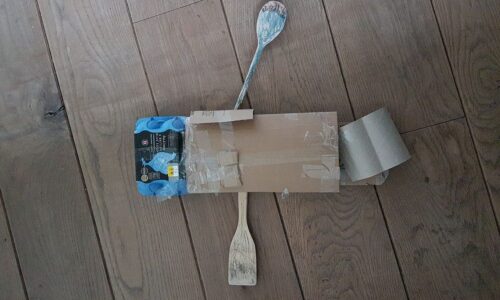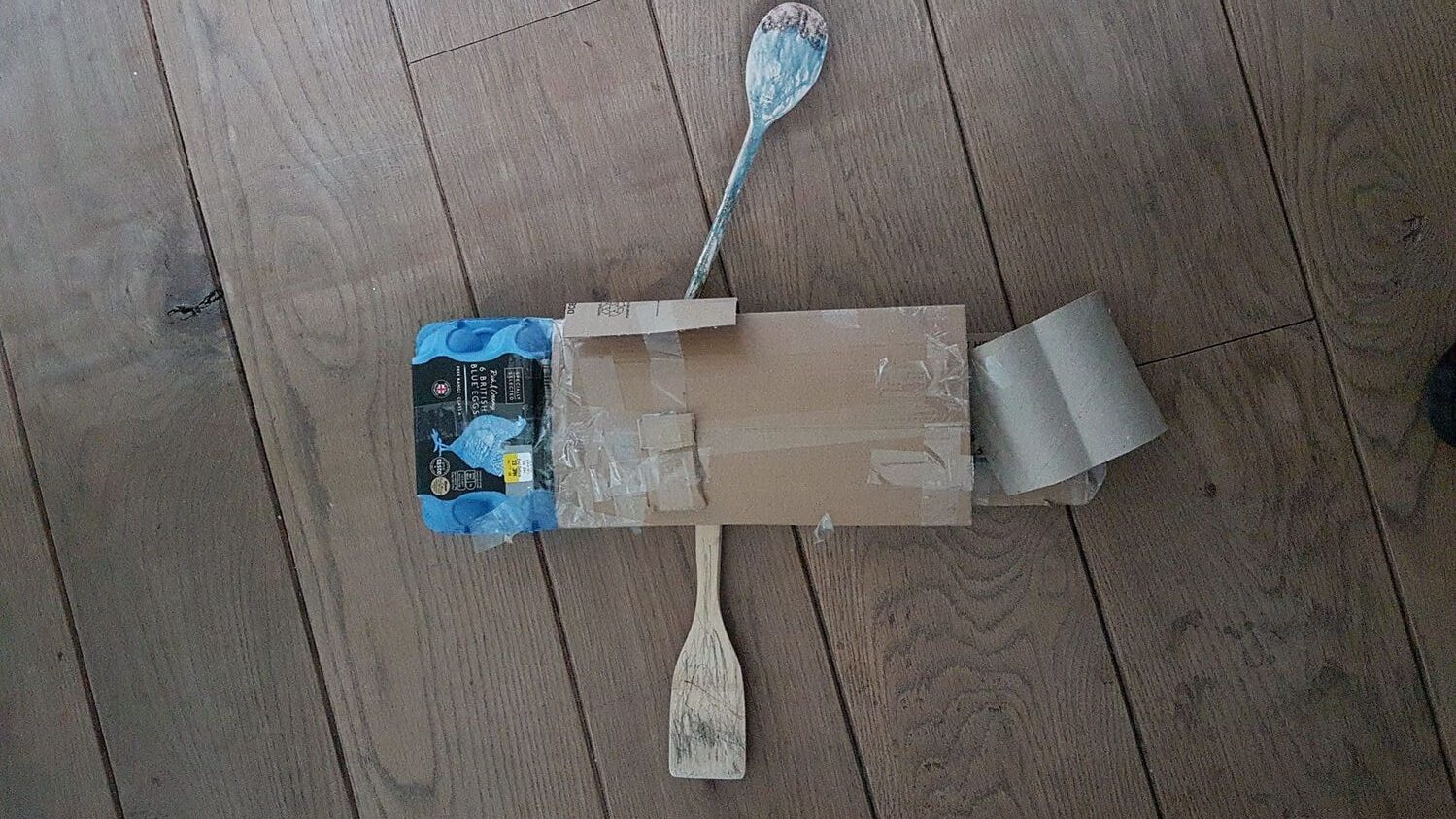 Iris, 7
I made a robot that can be used to collect our scrap paper and card to be then put in the recycling bin.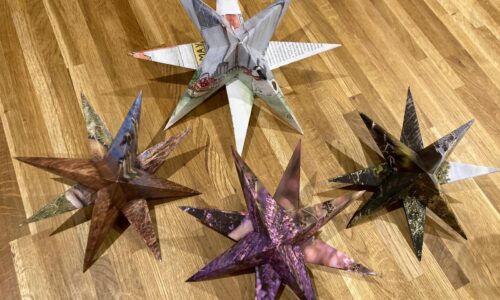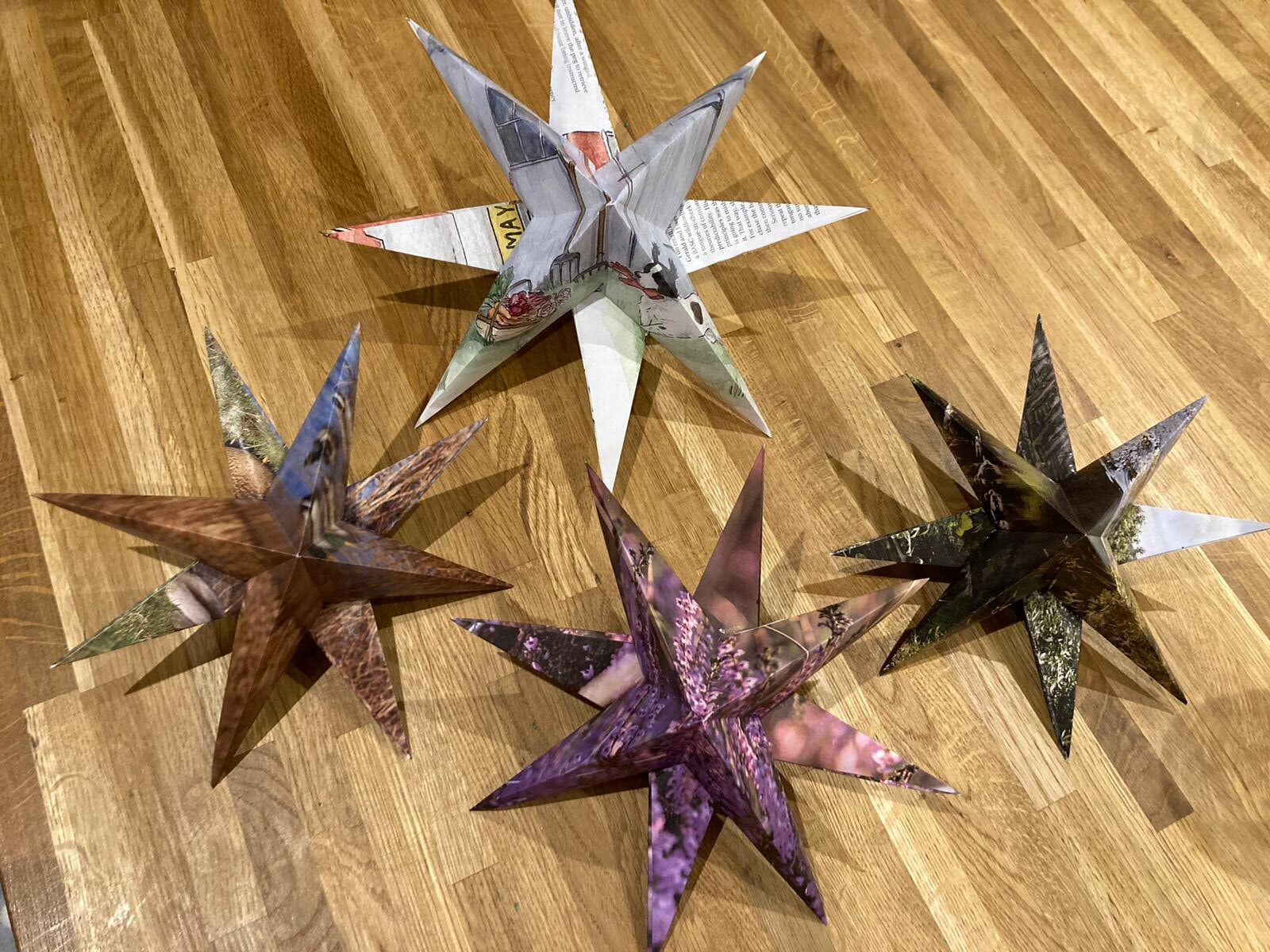 Abbie, 7
Christmas stars made out of old magazines
Name!!, Age!!
Name!!
Name!!
23
Get your question answered quickly
Use the drop down menus below to find a quick and easy answer to our frequently asked questions.
Contact information
Waste and Recycling Bin Collections
If you have any enquiries about your waste and recycling bin collection service, please contact your local council directly.
Complaints
If you have a complaint about a Recycling Centre, please put your complaint in an email to ContractManagerGM.uk@suez.com
If you have been through the complaints procedure with SUEZ and you are unhappy with the response provided you may wish to escalate your complaint to GMwaste@greatermanchester-ca.gov.uk
Contact details for councils in Greater Manchester are listed below:
Working in partnership with...
We use cookies on our website to give you the most relevant experience by remembering your preferences and repeat visits. By clicking "Accept All", you consent to the use of ALL the cookies. However, you may visit "Cookie Settings" to provide a controlled consent.
View Cookies Policy
Privacy Overview
This website uses cookies to improve your experience while you navigate through the website. Out of these, the cookies that are categorized as necessary are stored on your browser as they are essential for the working of basic functionalities of the website. We also use third-party cookies that help us analyze and understand how you use this website. These cookies will be stored in your browser only with your consent. You also have the option to opt-out of these cookies. But opting out of some of these cookies may affect your browsing experience.