Over the past few months, you've probably been hearing the phrases 'fast fashion', 'sustainable fashion' and 'fashion footprint' a lot more than usual. Making more environmentally-friendly fashion choices seems to be on the rise at the moment, so if you're looking to follow the trend then keep reading! Here are some alternatives to buying brand new:
1. Charity shops, vintage fairs and shops
I'm a big fan of finding a fashion gem in a vintage or charity shop. Spend a day in town rummaging through all the vintage shops, or find out when the next vintage kilo sale is. Pop up vintage kilo sales are often advertised on social media and involve paying a small entrance fee, before picking up a bag and filling it with as many items as possible for a fixed price per kilo!
2. Swap your clothes
Have a clear out of any clothes, accessories and shoes you no longer use and get your friends to do the same. Then invite them all round for a clothes swap, perhaps there was an item of clothing you saw your friend wearing once that you had your eye on? A clothes swap is a great way of getting rid of clothes you no longer wear and getting some free ones in return that you will wear! Anything left over at the end can be donated to a local charity shop, saving it all from going in the bin, and extending its lifespan.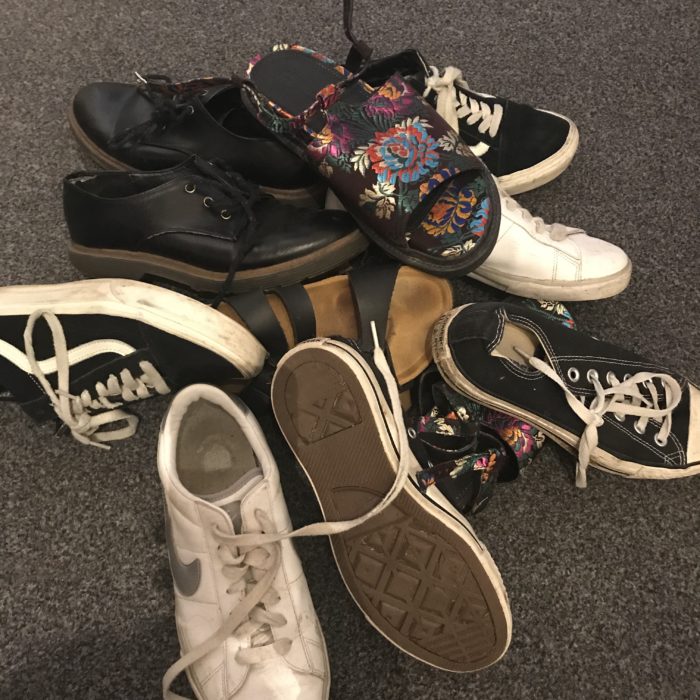 3. Online shops
There are loads of different free apps and websites where you can easily search for secondhand clothes, accessories and shoes. Quite often, these have only been worn once so are still fairly new and are being sold in great condition! Who wouldn't want to get a skirt for half the price of the exact same one that is still in the store? It's a win-win really, you get something for much cheaper, and no extra energy/resources are used to make any new clothes. A lot of vintage shops sell via these apps too so there is loads (and I mean loads) of choice (be careful though, I've found myself browsing these sites for hours…).
4. Finally, think about the benefits!
Not only do you save money, but you'll also find you have less clutter in your wardrobe and you'll appreciate your clothes more. Remember, there's nothing wrong with buying brand new, but look after your clothes so you get as much wear as possible from them, and when you're done, pass them on, or recycle them at your local recycling centre.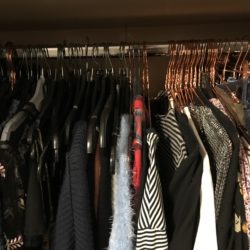 For more clothing tips visit Love your Clothes.