By Jessica Stott
I am going to talk you through the steps that took me from this:
To this…..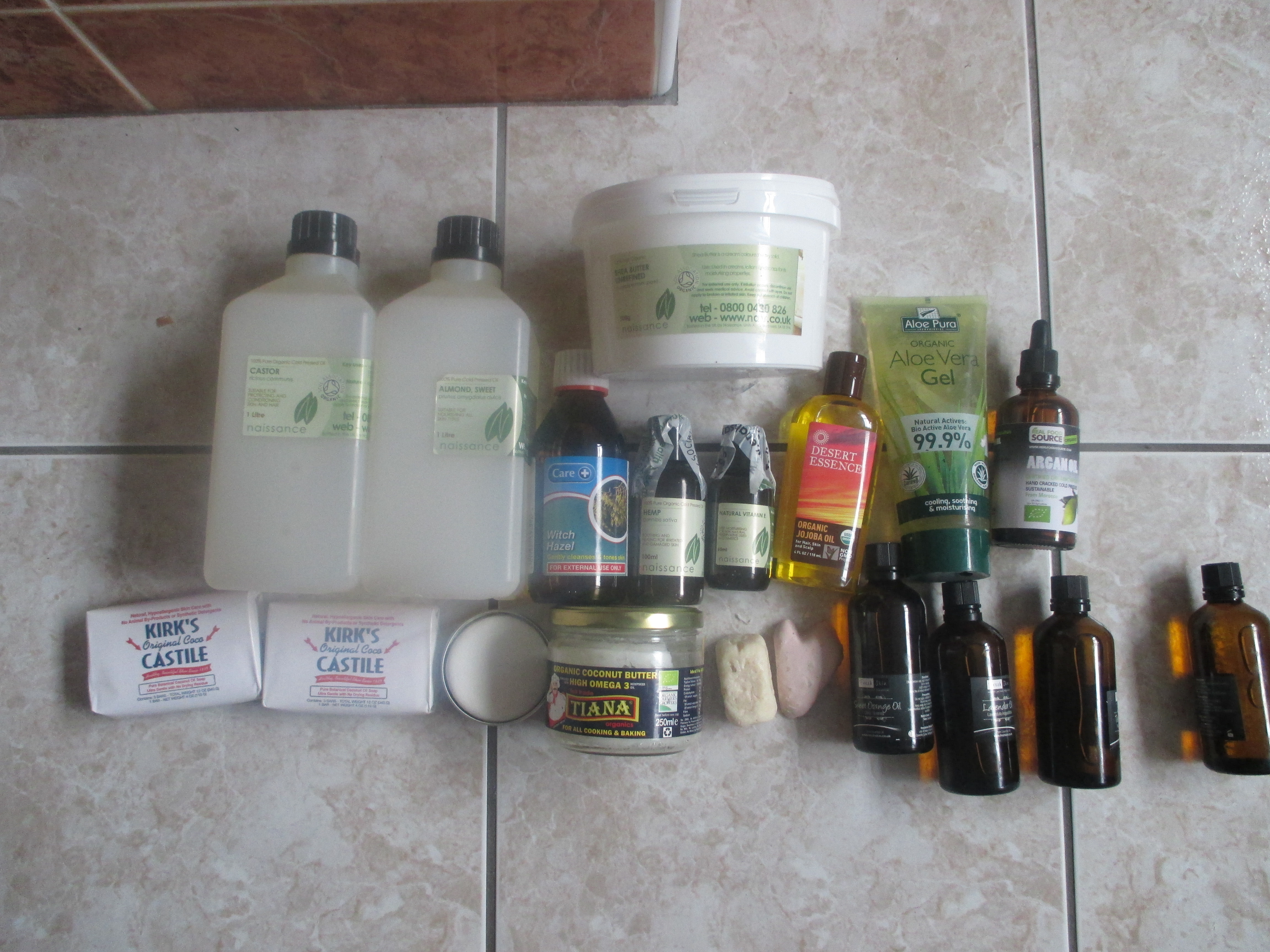 As well as being a massive tree hugger, I am also a bit of a beauty product junkie -as you can see by the mass amounts of products in my bathroom.
I realised a while ago that these two characteristics clash, since having a high maintenance beauty routine creates so much waste! So I started to think this must be a problem for many girls out there (each year worldwide the cosmetics industry creates over 100 billion units of packaging). So how can you make sure you make the most of the waste created?
For a start all of these can be recycled in your mixed recycling bin and if you get a chance remember to take the lids, dispenser and spray tops off!
I hear you saying "If you were really so focused on being environmentally friendly you would give up all these unnecessary things". I know I know this is true, but a vain part of me wants to save the planet while looking my best; by being shaven, clean, moisturised and smelling great.
So I was determined to find a solution….. Initially I set about trying to purchase items that either had recyclable packaging, e.g.  cosmetics that came in plastic or glass bottles or even better just wrapped in a bit of paper (like many of the products from Lush). Or buy from companies that used recycled plastic for their packaging like The Body Shop and Lush again.
Progressing from that, I took a good look at all the products I had accumulated and I just thought to myself "there is just too much of it!" If I didn't buy another product for two years, I would still have enough stuff to cleanse the pores of the entire female population!
So that's what I did, I reduced the amount of cosmetic products I consumed. I obviously didn't throw away any of my products, because that would be wasteful! But I didn't buy anymore products until I ran out. It seems so simple, but it's all about habits.
They say it takes 21 days or 21 occasions to change or form a habit. The key to this consists of the three R's:  Reminder (the trigger that initiates the behaviour), Routine (the behaviour itself; the action you take) and Reward (the benefit you gain from doing the behaviour). When I came across a trigger (such as a media advertisement or when I walked past beauty aisles) I would ask myself: Do I need this? Will it really make me more attractive than the thousands of other beauty products I already own? Is it good for me? I changed my behaviour by simply stopping myself from doing any unnecessary shopping and only buying the minimal amount needed. My reward was saving myself a great deal of money, which I could spend on things that were truly good for me.
I am STILL working through the obscene amount of products I had stacked up nearly two years after I started this mission!
Yes I know beauty products go off, but I do the sniff/ texture test (which has seemed to have gotten me through a whole 25 years of my life without killing me so far, therefore it must be fool-proof).  There are no expiry dates on any of these products anyway (expect for the lush ones, as they are fresh).
Once I had embarked upon this journey I started thinking about all those chemicals and reading the ingredients list in the beauty products I was buying. I can't even pronounce these ingredients and I don't know what they do or where they have come from.
So I thought why don't I just cut out all the unnecessary ingredients I can't pronounce? Which are probably not doing anything for my skin, hair, health or bank account anyway? Why don't I just use the natural products all these cosmetics promote as being at the forefront of their ingredient list? Things such as coconut oil, argan oil and so on. As this will also save me so much money in the process- win, win.  So that is what I did……..
In conclusion the mission of trying to be more environmentally conscious with my beauty routine has resulted in me cutting my products down from this…..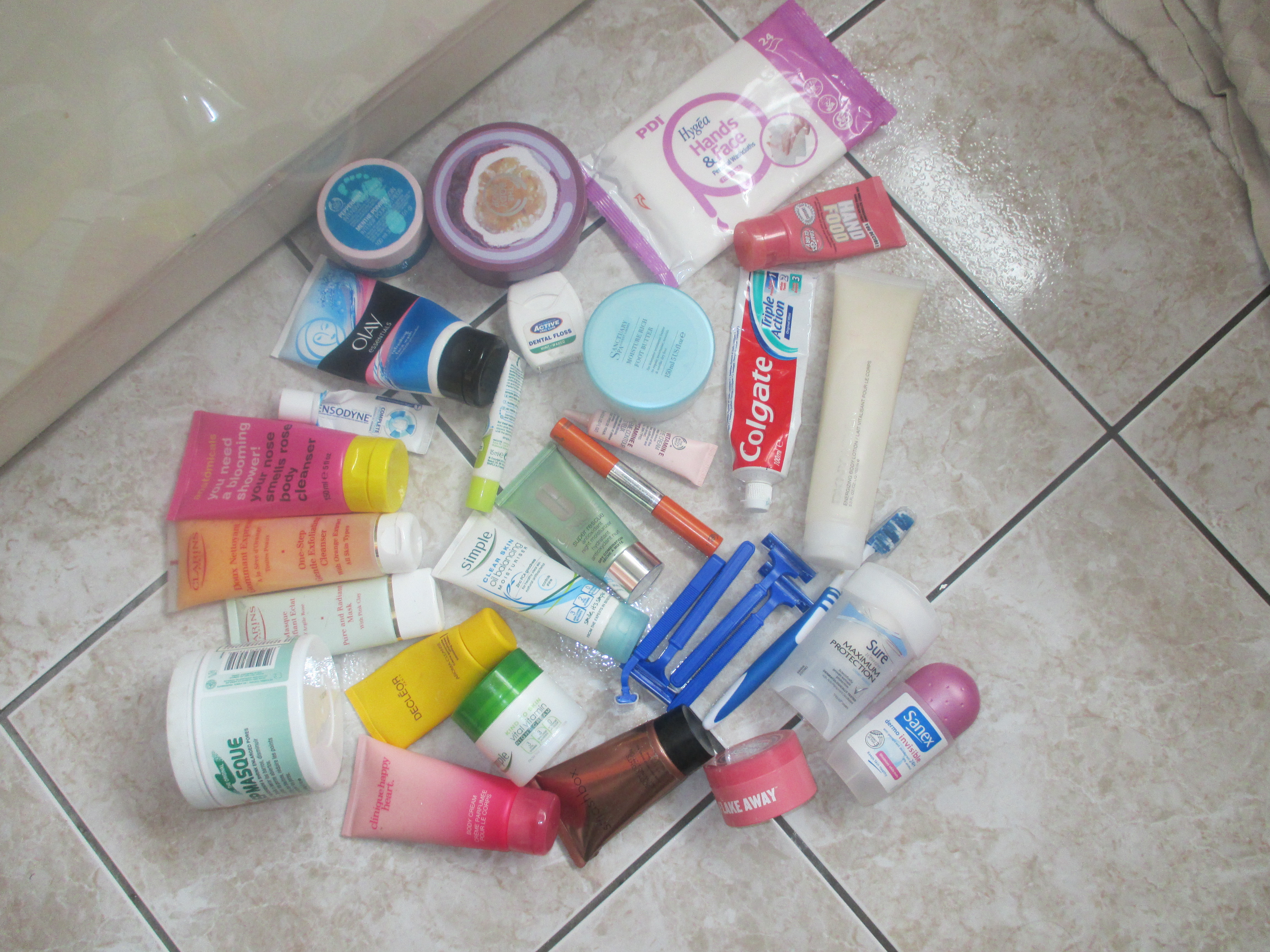 To this…
My next mission is my make-up collection, so watch this space……….