We at Village Greens, love a celebration and with Father's Day approaching we've been asked to contribute a few thoughts on how to go about it 'waste free'.  I hope this helps!
When you first decide to cut down on your waste it can be shocking just how much stuff you throw away and you become aware of just how needlessly packaged a lot of it is.  I subscribe to a few zero waste blogs (join this one for more handy tips and more blogs) and, whilst I think I'm doing pretty well, some families have managed to cut their waste down to just one bin a year!
Working where I do, I must admit it is a little easier for me but there are plenty of places out there now in Greater Manchester offering plastic free shopping.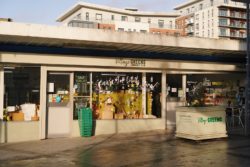 Now, back to Father's Day.  I think it is especially difficult to avoid waste around celebrations where gifting is a big part.  The gifts in the shops are often displayed in plastic and the gifts can be, well, a bit rubbish!  I know, my Dad would be very gracious if I gave him a set of engraved pens, a 'No1 Dad' mug or a novelty corkscrew but I'm sure he won't remember the occasion so…here are some of my alternative ideas:
His favourite meal
As we all know though, it's much nicer to receive something with thought and effort behind it and that's why I reckon a nice meal is always a winner…made by you of course!  There are many places you can buy your vegetables, pulses, pasta and other ingredients unwrapped.  Just take along your own containers, get them weighed and fill, easy-peasy.  You're not having to buy more than you need and you're not filling your bin with lots of plastic wrapping.  Some of my favourite recipes to make for my Dad are vegetable chilli, shepherd's pie, aubergine, fennel and bean stew or spicy aubergine and coconut curry!
And of course, to go with your meal, your own bottle filled with our zero waste natural wine.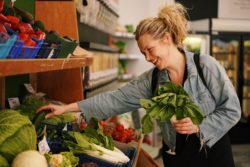 Coffee
Coffee too is also a big hit with my Dad.  Beans can be bought loose and there are some great local roasters in Greater Manchester such as ManCoCo, Heart and Graft and Salford Roasters.  They do amazing coffee and if you're looking for a reusable coffee cup then Salford Roasters even have one made out of used coffee grounds!  100% compostable, carbon neutral and environmentally friendly.  We love it!
Did you know?
Compostable products are only suitable for home composting.  No matter what's on the label, compostable or biodegradable cups, straws and plates can't go in your food and garden bin. And here's why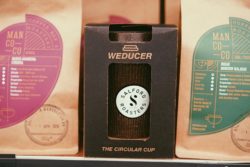 Chocolate
You can never go wrong with chocolate but instead of your typical supermarket chocolate box why not visit a local handmade market.  They're popping up all over the place, especially this time of year.  Chocolatiers and confectioners are not too hard to find at these, look for the crowds of people around the free samples!  Buying this way means you can handpick your chocolates and create a personalised gift.  It's also more likely that they'll be made with delicious, high quality Fairtrade ingredients and you'll have helped a small business grow!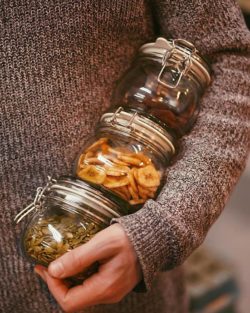 Sample some beer
Finally, an idea that I've had but haven't done yet, is a trip to a local brewery.  There are plenty of micro-breweries in Manchester and this article by Manchester Evening News lists some of the best.
And if you can't find the time to go, maybe just a selection of craft beers will be well received.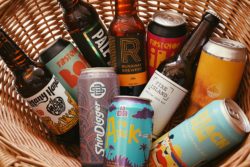 Go for a walk
Finally, the truly waste free option, a nice walk in the countryside together.  You can't beat it!
Happy Father's day everyone!