It's Real Nappy Week. If you are a parent-to-be, grandparent-to-be or just curious about how reusable nappies work, then this is the blog for you. Our guest blogger, Jane from Baba+Boo busts the myths about reusable nappies but also explains why choosing reusable is not all about ditching disposables altogether.
The number of parents using reusables has sky rocketed in the last year – but we know that reusable nappies can seem a step too far for some families. So here's your guide to why so many parents are making the switch – and why this week might be the perfect time for you to join them.
Let's talk poo
Putting poo in the washing machine can seem a bit gross , so why do so many parents do it? There's two reasons:
The majority of the poo doesn't go in the machine, it gets flushed down the loo (which, let's be honest, is a better place for it than the bin!)
When you put reusable nappies in the wash, the machine cleans them. Nurses wash their uniforms at home; farmers wash their overalls. You can rest assured that if putting them in the wash was a health hazard then someone would have noticed by now.
Are reusables really better for the environment?
It takes ten times more water to manufacture the wood pulp and plastic in disposable nappies than it does to wash reusables for two and a half years. Seven million trees are cut down in the UK each year to make single use nappies. Single use nappies are about 50% plastic, and are used for – at most – a few hours. Three billion nappies are thrown away in the UK each year. To get an idea of a scale of the problem, the UK throws away 25,000 tonnes of coffee cups compared with 400,000 tonnes of disposable nappies. Disposable nappies are one of the most significant – if not the most significant – single use plastic problem we face.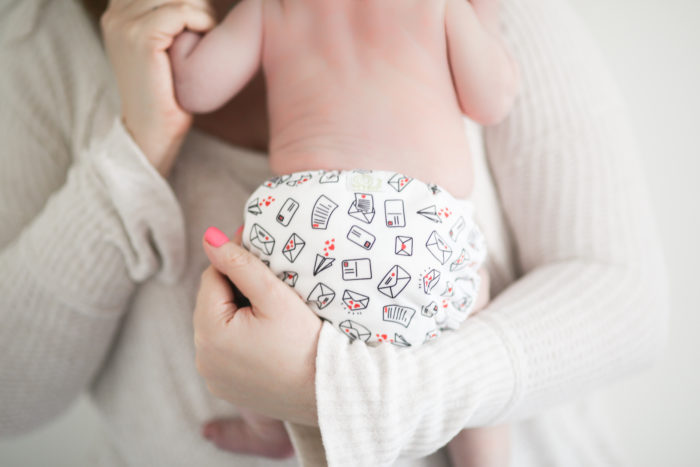 All that extra hassle
A busy family needs to be pretty committed to the environment to take on all that extra work, right? Well, no. Washable nappies aren't more work – they're just different work. It's a couple of extra loads of washing a week (there's no soaking these days) but the trade-off is less emptying of stinky bins or nipping to the shops to buy wipes or nappies. The biggest irony is that some families report that they do LESS washing when they use reusables. Those poo-explosions are better contained in a reusable nappy, so parents end up with fewer of those post-leak emergency soak-and-washes.
How much?
If you choose to buy all the reusable nappies you'll ever need in one go then it feels expensive. The good news is there doesn't have to be a big upfront cost. There's no rule that says you must buy all your nappies in one go – you can build up slowly and use a mix of reusables and disposable nappies. If money is an issue then there's even more reason to switch to reusable nappies. Swapping about 5,000 disposable nappies per child for about 20 reusable nappies that can be used on multiple children will quickly save you hundreds – or even thousands of pounds.
Old fashioned you say?
Modern cloth nappies are nothing like the terry squares your parents used. Today's nappies are all about gorgeous prints, easy to use designs and coordinating outfits. No nappy pins or plastic pants in sight!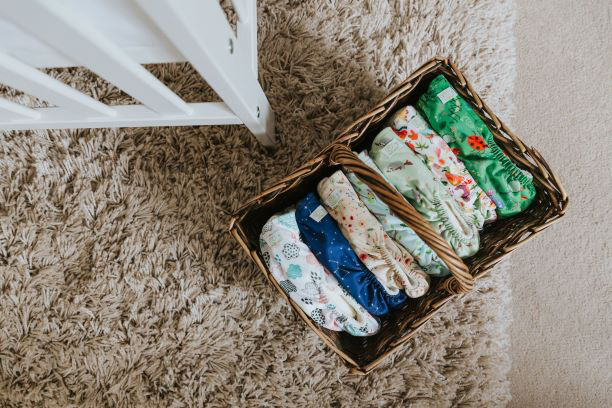 It's not all or nothing
Just because you choose to reuse, it doesn't mean that you must never buy a disposable nappy ever again. Not comfortable using reusables when you're out and about? Then use a disposable. You're upstairs and the reusables are downstairs? Grab a disposable.. Using just one reusable a day stops around 900 nappies from being thrown away – every little bit makes a difference.-If you're thinking of using reusable nappies and want to find out more, the Time For a Change group on Facebook has free tips and advice from parent mentors who already use reusables.