Christmas is just around the corner and there is always something we forget to buy.  So while you are making your shopping list and checking it twice, make sure you have the following items on your list!
Toilet roll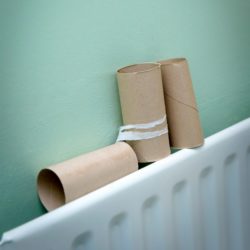 If you are hosting Christmas dinner this year or expecting more guests than usual to your house, its no surprise, your loo will also have plenty of visitors! So stock up on your toilet roll and recycle the empty tubes in your paper and card bin.
Foil
We go through plenty of foil around Christmas time, wrapping up turkeys, nut roasts and veggies.  If you have clean foil after the big feast, recycle it in your mixed recycling bin.
Sticky tape
How long is a roll of sticky tape?  Not long enough when you have two sticky tape strips left and you still got 15 presents to wrap!  If you do run out of sticky tape, the ultimate wrapping alternative that requires absolutely no sticky tape, is foil…just make sure it doesn't get mistaken for something destined for the oven!
Batteries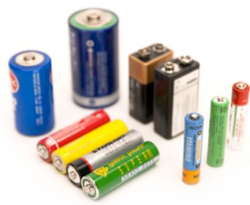 Batteries in remote controls know when its Christmas Day, as they decide to run out of juice when the telly has one of the worse Christmas films on repeat.  If you have any dead batteries, recycle them at the supermarket when you go pick up some new ones.  Or even better treat yourself and the environment to some rechargeable ones.
Wrapping paper
Have you ever  carefully measured a piece of wrapping paper against a present and when you go to wrap it, its annoyingly too small by a few millimetres AND it was your last piece of wrapping paper? What we all tend to do ( but may not admit to) is we cut a piece of wrapping paper and 'patch' up the holes.  Choose wisely when you buy your wrapping paper.  If you can, avoid wrapping paper with glitter.  This is because glitter is made out of plastic and can't be separated from the paper fibres during the recycling process.
Are there things we missed off the list?  Let us know on Facebook, Twitter and Instagram.