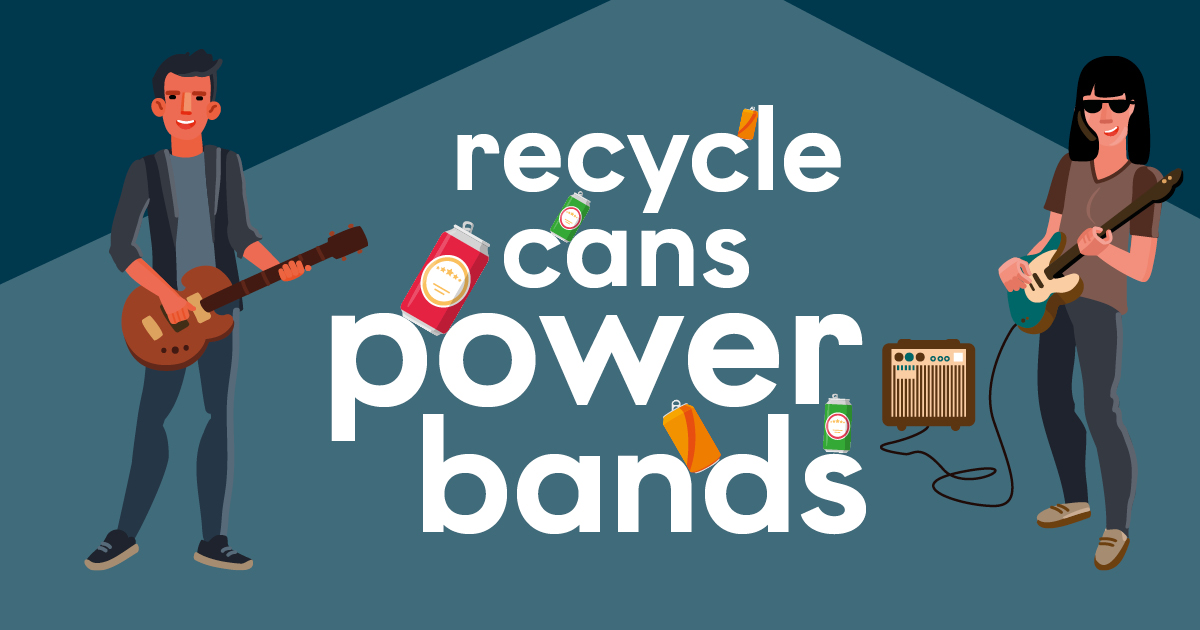 We've teamed up with festivals across Greater Manchester to celebrate our love of music and the power of recycling with some prizes up for grabs too!
There is no denying it, Greater Manchester is the home of great bands, artists and songwriters  but we want it to be the home of great recyclers too!
As a region, we are recycling more than ever, however we need everyone to be recycling the right things every time, all the time.
We can't recycle without you.
Not sure what you can and can't recycle?  Visit our A-Z to find out what to do with (almost) anything and everything.
Be part of our #RecycledBeats challenge for a chance to win prizes!
The prizes
A pair of weekend tickets to Cotton Clouds Festival
A pair of entry wristbands to Glaston-BURY
A pair of tickets to the Manchester Pride Gay Village party
Ticketmaster vouchers
How to win
We will be asking a song-themed question every Monday from the 22nd July to 22nd September on Facebook, Instagram and Twitter.  All you need to do is follow us @recycle4gm and send us a comment/reply with the correct answer where you will be entered in a prize draw.
Make sure you read the terms and conditions before you enter.
Follow @recycle4gm #RecycledBeats on our Facebook, Twitter and Instagram pages to take part!
Good luck!