A massive round of applause for Alice, aged 7, who is February's gallery winner.
During her time at home Alice has designed and created a fantastic six-hole crazy golf course made out of rubbish.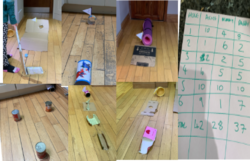 Alice will be receiving a recycling superhero teddy soon as her prize.
If you or someone you know is interested in entering a piece of "rubbish" artwork please visit our website to find out more.